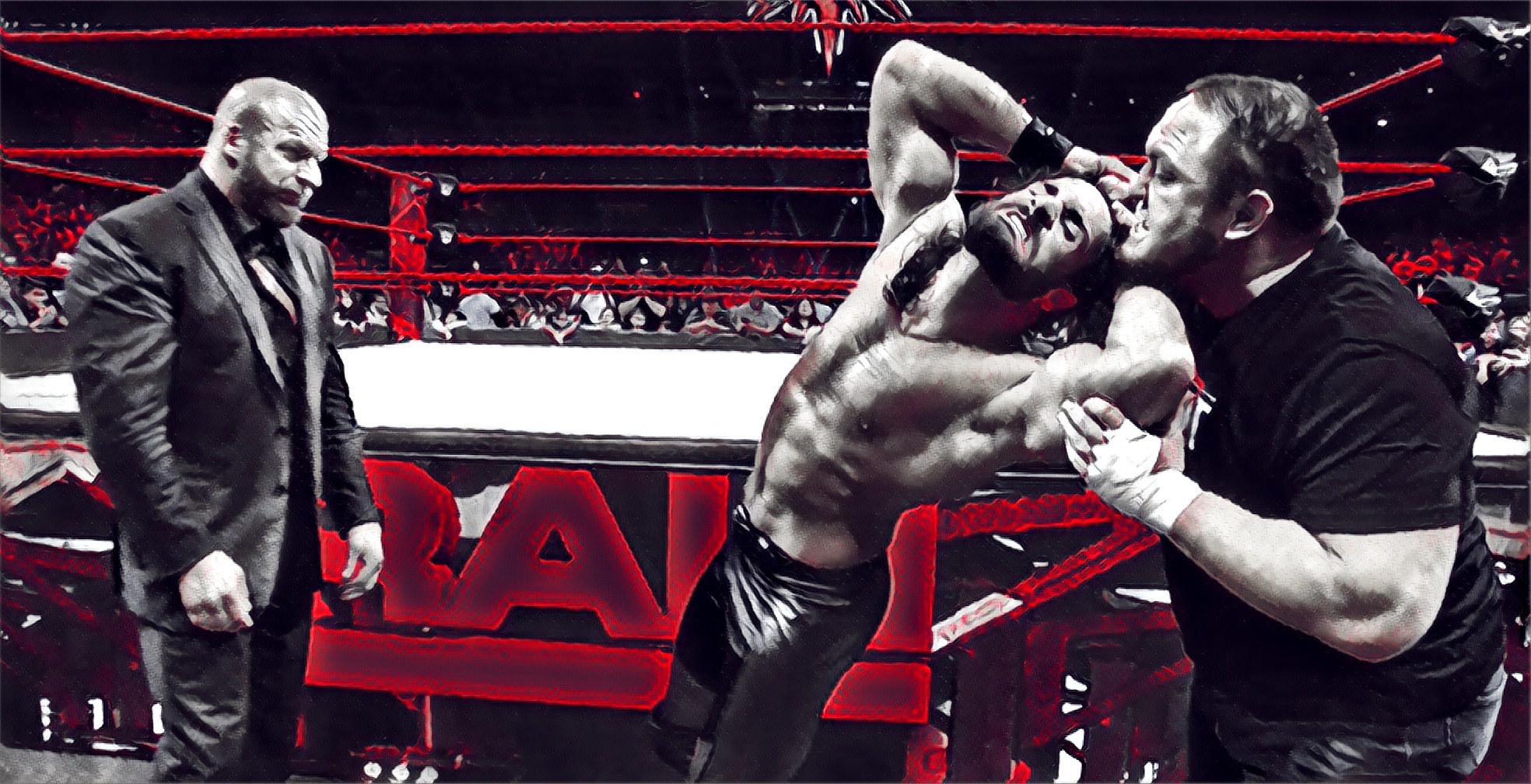 Podcast: Play in new window | Download
Subscribe: Apple Podcasts | RSS
The thrice are back for the 100th episode of the Prime edition of the show! We kick things off with some talk highlighting some of the top content of the week, and then on to the week in news.
The big topic is the injury to WWE Superstar Seth Rollings, and the coverage of of the injury from all the top sources. Wade Keller hosted two days of major speculation and what-ifs regarding the Rollins injury and whether he's out of WrestleMania. Dave Meltzer reports Rollins could be back in eight weeks, and still make Mania.
We examine the coverage of, and reactions to, the portrayal of Seth Rollins in his angle with Triple H, where by all accounts Rollins has been made to look like the heel. Wade Keller and Bruce Mitchell discuss how Rollins' characterization is disrespectful of women, while Dave Meltzer reacts to how strongly Triple H comes off as a babyface.
Samoa Joe debuted on Raw, and the hype surrounding his long-awaited appearance on the main roster quickly turned to hand-wringing and questioning regarding why he's not on Smackdown instead of Raw, and fears that he could lose his first match with Rollins, prior to the news that Rollins was injured.
We breakdown the post-Royal Rumble reactions from Dave Meltzer, plus the PW Torch scorecard with analysis from Todd Martin and Sean Radican.
The Bella Twins responded to Sealia Bloom's questions regarding their Birdie Bee "Panties with a Purpose" by posting a YouTube directly addressing what their purpose is. Sealia also looks at podcasts The Last Mark Standing and Clotheslines and Headlines.
Finally, Les runs down the week in paid wrestling coverage with Know Your Sheet for the week, including the latest plans for WrestleMania, Kevin Kelly out at Ring of Honor, and more!
Follow the gang on twitter:
Les is @prowrestling
Sea is @SealiaBloom
Hugh is @HughLittleSheet
the show is @TalkingSheetPod