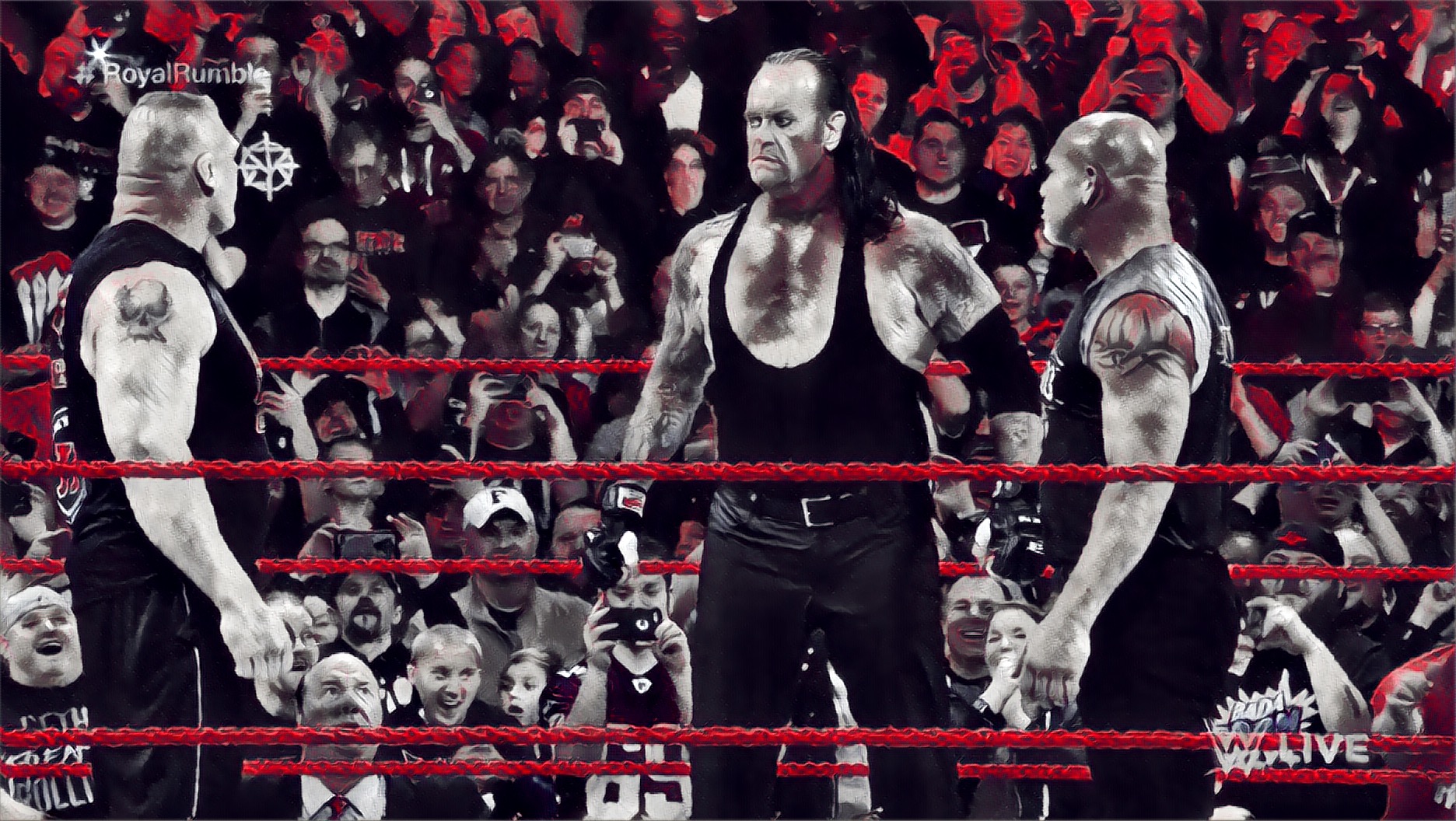 Podcast: Play in new window | Download
Subscribe: Apple Podcasts | RSS
On this huge edition of Talking Sheet we talk the final coverage heading into this weekend's WWE Royal Rumble and how it will play into the latest plans for WrestleMania. Dave Meltzer, Bryan Alvarez, Bruce Mitchell, Wade Keller, Dave Scherer and Todd Martin JOUST over the effectiveness of the John Cena promo on AJ Styles from this week's SmackDown. John Pollock and Wai Ting square off against Keller and Martin on whether the Randy Orton and Wyatt Family storyline is hot or not. Plus, we look at the latest Kenny Omega interview on Wrestling Observer Radio, where the New Japan star makes his long-awaited announcement on whether we can expect him in WWE (SPOILER ALERT: Not happening).
Sealia gives her thoughts on the week in wrestling, including the new podcasts she's listened to this week, including shows on Fightful.com, the Lapsed Fan podcast, and Not Your Demographic.
And, in the MAIN EVENT of our show, we have a fantastic interview with the Lady J of Facelock Feministas talking her journey in pro wrestling fandom, journalism, Lucha Underground, PROGRESS and so much more—including the return of Hugh's Qs and a quiz on British slang!
TIME STAMPS
Main Segments — Rumble, Mania, Omega Interview: 00:00:00–00:51:19
Sealia Sees It: 00:51:20–01:18:41
The Lady J Interview: 01:18:42–02:45
Follow the gang on twitter:
Les is @prowrestling
Sea is @SealiaBloom
Hugh is @HughLittleSheet
Lady J is @TheLadyJSays
the show is @TalkingSheetPod