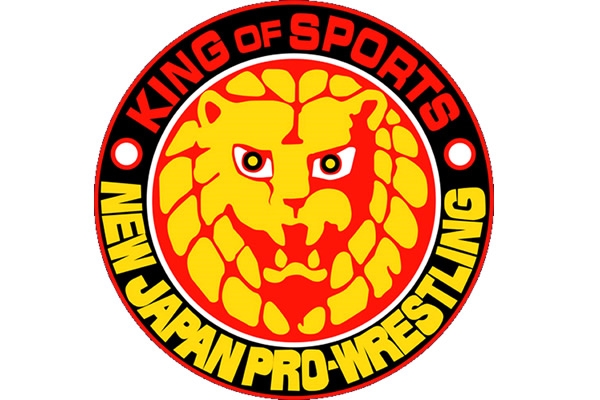 It's time, it's Little Time! This is my journey into the world of wrestling news dirt sheets, since being asked by Les Moore to co-host Talking Sheet with him. My knowledge was bad when I first started on the podcast and it's still is pretty poor, but I'm figuring things out little by little and that's in large part because of the listeners of the show. Each week is an experience and I appreciate the friendship, knowledge and love being sent my way. With me, it's all about good times, love and vibes. I'm so happy Les has given me a place to give some love back as well as help support this amazing community.
—————–
Wrestling Observer Hall of Fame
I asked about the WO HoF last show and where it is and how to find it. My Homeboy Brandon Howard (aka @adecorativedrop) hooked me up again with the link. At this point you should consider following him. Solid dude with lots of links to cool shit. lol
@HughLittleSheet Observer HOF: https://t.co/rpzX4nedAV

— Brandon Howard Thurston (@BrandonThurston) July 4, 2015
Wrestling Observer Hall of Fame 
—————–
Dynamite Kid
My journey learning about Dynamite Kid preinjury rolls on. adecorativedrop has a cool little list of video's that I've been choosing from.
I checked out two video's World of Sports – Dynamite Kid vs Mark Rollerball Rocco Part 1 & Part 2. Which I might add Les was right Rocco was also Black Tiger. There is nothing about Dynamite I could tell you that you don't know. However Mark Rollerball Rocco was awesome. His in ring tactics were great, plus his outfit and moustache alone are worth the watch.
Part 1 –
Part 2 –
—————–
Meltzer 5 Star Match
Last weekend I was scrolling through adecorativedrop's thread "Your chronologically ordered 5 STAR MATCH links" on the F4W Board.  It's all the 5 star matches Dave Meltzer has given out that have video links.
I decided to check out The New Japan: Wild Pegasus vs Great Sasuke Super J Cup match on 4/16/1994
He had this link to New Japan World but I was not a member at this time (I am now!) so I just found this on You Tube
https://www.youtube.com/watch?v=08pXe-jZEuA
Meltzer's ***** Review
Pegasus pinned Sasuke to win the Super J Cup tournament in 18:46 in a match that is arguably the best match of the year. In fact, this television show has to rank among the best one-hour pro wrestling TV shows ever and the Super J Cup card looks right now to be the card of the year. It started slow, although Sasuke got some good high spots in during the building process. Pegasus' first big move was a dive off the middle rope, over the top (the move he did at the Clash against Brad Armstrong) into a forearm on Sasuke who was on the apron. Pegasus got near falls with a dragon suplex, a diving head-butt off the top and a power bomb, then put the scorpion on in the middle and Sasuke made the ropes. After another near fall with a spinning backbreaker, Pegasus missed a dropkick. After a super high spot, Pegasus did another dragon suplex for a near fall. Sasuke made a comeback doing an incredible maneuver, Satoru Sayama's legendary space flying tiger drop (starts off like Muta's handspring elbow, ends with him going over the top rope in a backward moonsault tope). After a german suplex and fisherman suplex for near falls, Sasuke missed a dropkick off the top rope. Sasuke made a comeback suplexing Pegasus over the top rope, then did yet another sick maneuver. He jumped off the top rope, over the post, and hit Pegasus with a dropkick on the floor. There is no way for the receiver of the move to protect the flier's landing on that move, so the move is totally nuts. Back in the ring, he hit a moonsault but Pegasus kicked out. He went up top again, but this time Pegasus caught him in a side superplex while standing on the top rope, which is the same move his predecessor Dynamite Kid used on The Cobra to win a famous junior heavyweight tournament in the same building 10 years ago. *****
—————–
My Indie Scene
Hoodslam, one of the local promotions I follow on Twitter just had a show this past Friday, July 3 in Oakland #AMERICA 2015: Rock, Flag & Eagle. It looked bad ass. The guy that edits their You Tube videos is really good. They have and event coming up called, Hoodslam: "Rise Of The Toon" – Homage to Saturday Morning Cartoons  The whole roster looks really cool to me. I dig the over the top themes and costumes. My favorite wrestler is Drugz Bunny you can figure who he his in the video pretty easily, give him a follow and tell him Hugh Little sent ya!
—————–
NJPW World Help
I've made the purchase in subscribing to NJPW World. Voices of Wrestling really sold me on it with their coverage of NJPW. Once I made the purchase It was a pretty easy sign up for it being in Japanese. Once I was signed in I had to get a little help navigating, so I tweeted out a cry for help and @Skillcrane got back to me. In just a few tweets he had me cruising on the site. He basically told me to scroll to the bottom of the page change the setting to English. That's not an obvious first step for me. lol. He also said, The Ring symbol was their shows in reverse order and that the calendar was really helpful. Other then that it's just exploring. So I want to give a big thanks to skillcrane.
@skillcrane I'm pretty excited right now, not gonna lie. Hey I might need a little help navigating around. Can I watch the Dominion show?

— Hugh Little (@HughLittleSheet) July 9, 2015
I just watched the Dominion show amazeballs! I was using Joe Lanza's Review as a reference for the show and for who the wrestlers I didn't know were.. I'd keep an eye out on Lanza's NJPW reviews. Besides Meltzer he's one of the best I've been exposed to when it comes to giving creited stars to matches. Great Knowledge.
—————–
Wrestling Art
If you like art and like wrestling, well, Pocket Wookie has a neat little thing he's doing where he "draws a wrestler a day" on his twitter. If you go through his photos you will see what he's done so far, which I think is close to 200 wrestlers. He also has his own site I enjoy seeing the images and wanted to give him more love.
—————–
Good Article
Les wrote about this in his July 9 update "Another good read from ProWrestling.net's Haydn Gleed" on the decline of finishing moves in WWE"
I've been saying everyone's been super kicking now everyones kicking out. What's next everyone RKO's or everyone has a Stunner? It was a good article and I wanted to give it more attention.
—————–
Power Rankings


July 5-July 11
Honorable Mention: Seancarless's Funny Sig
Dirt Worst for the Week: The search for the boards' worst poster rolls on!
—————–
Must Listen: Karl Stern's July Marathon on F4W online
If you don't know, now you know! Dragon King Karl's  Classic Wrestling Audio Show July Marathon is going on at F4Wonline where Karl Stern is doing a show a day for the entire month of July profiling wrestlers. Karl Stern is delivering an Ivy league school caliber course in audio knowledge.
Some say the marathon alone is worth the price of a year's subscription to F4Wonline. But if you don't want to pay that much I'd suggest doing the month subscription for $9.99 for his shows this month. It's already been well worth it and it's not even half way through.
Last but not least I have purchased the awe-inspiring Super Stern Stick. What is a Stern Stick you ask? Look no further than Karl's website where you can read all about it and purchase one yourself.
Because I'm OCD here is yet again another list. Here are the Karl Stern audio shows he has released at time of publication. Remember there will be one for every day in July.