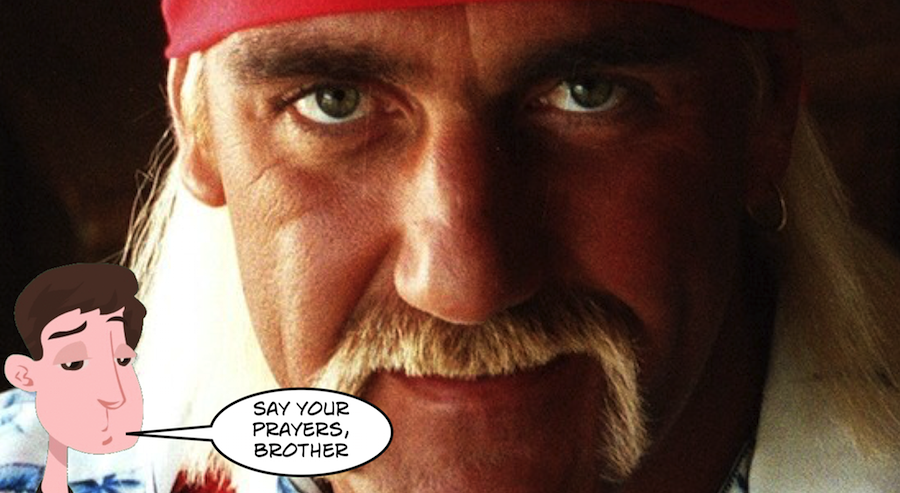 Best:
1. James Caldwell's write-up on the story as it stood earlier today, including a complete timeline of the events from Hogan's having sex with Heather Clem at the home of Bubba the Love Sponge in 2006, to the leak of the tape and public release of a portion on Gawker, to the ensuing lawsuit up to last night has been tremendous work.
2. Wade Keller's epic re-tweeting paid off last night for the PW Torch editor, as fans and readers would tweet to him the unfolding drama of Hogan being scrubbed from the WWE site, to the thread on thecoli.com message board, Keller was passing it along all night, which helped spread the story even more rapidly.
3. David Bixenspan's recent work for the Figure Four Weekly newsletter covering the Hogan v. Gawker lawsuit provides, in hindsight, an outstanding resource of context up to this point. Though his article in the most recent issue released on Friday amounts to little more than a recap of events similar to what Dave Meltzer had already provided on the front page of F4Wonline, the series of work on the topic that eventually led to this development has been stellar.
Mediocre:
1. Dave Meltzer's recap of events seems so basic compared to Caldwell's above. We know that when the Observer comes out next Wednesday, we're likely going to get the most comprehensive, all-angles view of the story, but the stuff Meltzer offers on his site prior to just doesn't hold up to some of the other stuff out there.
Les wouldn't let me include his article on this site in the Best list, so all I'd say is, compare the two. For anyone who wasn't awake overnight during the unfolding of this story… that's all I'll say.
2. Bruce Mitchell and Wade Keller's podcast portion when they were comparing Hogan to Bill Cosby. Unreal. On one hand I get it, but on the other hand… this was awful, and seemed out of touch. Benoit, which they also compared this to, I can get only in that it was at least a scandalous (understatement) mainstream story involving a wrestler. But the idea that we could somehow link Hogan and Cosby as being worth comparing because both were 80s icons was lost on me.
I would much rather have heard the two discuss this as the most recent example of an industry that has a very shaky track record when it comes to race relations, and what has been acceptable.
Can you believe they spent nearly 1/4 of the episode talking about Cosby and the name Michael Hayes, I don't believe, was mentioned once. That's not cool, guys.
Worst:
1. David Bixenspan and Sean Ross Sapp's completely unfocused breaking news audio on the subject, meandering around a subject Bixenspan should have commanded, but instead seemed timid in talking about with Sapp. This probably would have made the Mediocre list if not for the discussion turning into something akin to a Ric Flair hit piece part-way through. This was supposed to be breaking news audio on the Hogan firing. I don't want to listen to you two malign Ric Flair and trash him as a potential Tough Enough host when he hasn't even been announced as being the guy to replace Hogan.
2. PWInsider was thumbs down on this thing, too. Their cryptic, click-bait headlines and multiple, hasty stories just make it such a pain in the ass to follow along. When a story has all these moving parts, clear concise headlines with strong ledes help tremendously. That's actually one of the things I appreciate most about PW Torch and, to a growing degree, at times, what someone is trying to do at F4Wonline.
They'll never take the advice, but I definitely think PWInsider could learn a thing or to here. When Bryan Alvarez finally drives Josh Nason crazy, maybe Scherer should make a play…
3. Anyone giving the time of day to Roddy Piper on this whole thing. Can we all agree not to give this guy a platform when it comes to anything anymore?
Out to Lunch:
Uproxx With Spandex using the same image Les used in his Feature article on the ongoing Hogan coverage.