Former Pro Wrestling Illustrated editor, and current proprietor of 1wrestling.com, Bill Apter was so excited Sunday evening with the John Cena vs Kevin Owens match that he actually blew the clearly stated match stipulation that this Champion vs Champion match was a non-title scenario.
Shortly after the match, which saw Kevin Owens defeat John Cena in just over 21 minutes, Apter posted a jubilant YouTube video of the match outcome declaring that Owens had won the United States championship due to his win over Cena.
It didn't take Apter long to realize his mistake, mainly due to the number of astute readers on twitter who immediately called the wrestling journo out on his blunder, alerting him to the fact that it was, indeed, a non-title confrontation.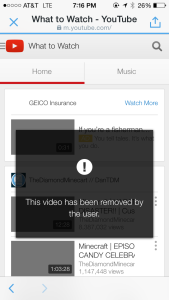 Apter would quickly remove the video but left the tweet up for all to see even, with an apology that read:
SOMETIMES you get so caught up in match like I did when Owens won and forgot that it was non title. My bad! Video removed but what a match.
Unfortunately for Apter, we can't be too sure whether he ever really knew of the stipulation ahead of time. According to his site, 1Wrestling.com,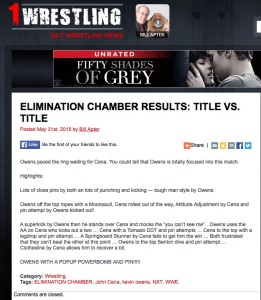 Apter's live match-by-match recap of the show listed (and as of this writing, still lists) the Cena vs Owens match as "Title vs Title" from the beginning.
Little is currently known about how or why Apter could make such a mistake, given it was so clearly promoted on WWE TV leading up to the Elimination Chamber event, and prior to the match itself, that it would be a non-title confrontation. Some have speculated that Apter was slightly confused and flashed back to his kayfabe reportage days with Pro Wrestling Illustrated. Others simply believe the veteran reporter simply doesn't differentiate between Title vs Title and Champion vs Champion matches.