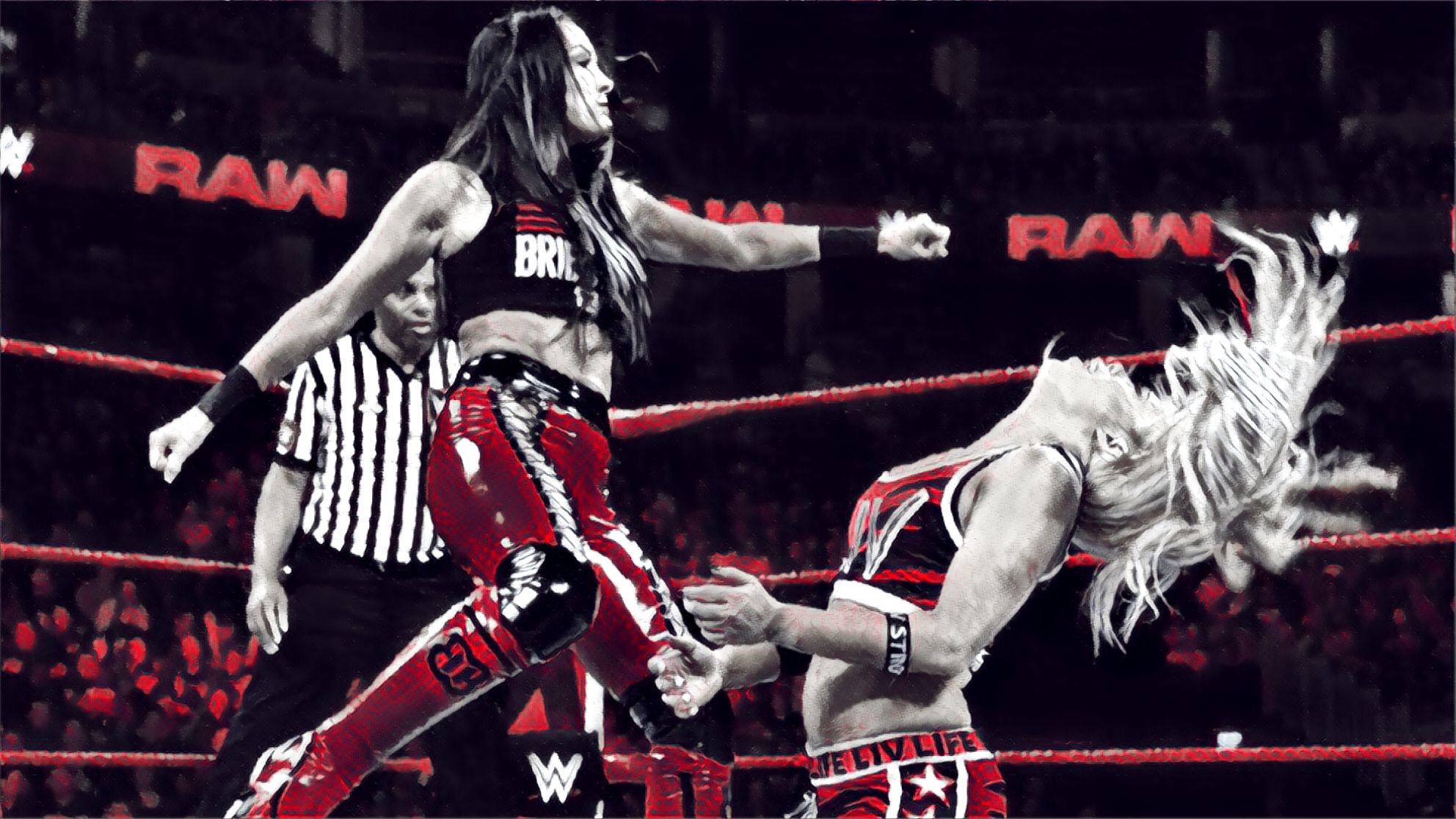 Podcast: Play in new window | Download
Subscribe: Apple Podcasts | RSS
Les and Hugh tackle the topic that was on a lot of minds this week: who's to blame for that terrible situation involving Liv Morgan and Brie Bella on WWE Raw this week where Morgan was momentarily knocked unconscious from Bella's YES! Kicks gone awry.
We look at how the arguments took shape, and how wrestling media could stand to be more measured in their coverage of situations like this, rather than chime in with instant reactions on twitter that feed into the noisy debate.
WWE had a long segment on Raw devoted to their charitable efforts, and many are blaming this as potentially ratings dipped for the show. Are they right? And how much to ratings matter when WWE Stock is closing in on $100 per share?
Is WWE out of the John Cena business and back in the Hulk Hogan business? Wade Keller looks for clues in the WWE's new Then, Now, Forever video on his recent podcast with Bruce Mitchell at PWTorch.
THEN, the guys return for the second episode of their new spinoff podcast, Finding Pro Wrestling, talk about the pro wrestling they watched from the last week that made them excited to be fans of this crazy sport.
This week:
Will Ospreay vs WALTER from Defiant's Stacked '18 card
Will Ospreay vs Matt Riddle from OTT's ScrapperMania 4
Plus TONS more, including the return of HUGH's VIEWS!
Les is @prowrestling
Hugh is @HughLittleSheet
the show is @TalkingSheetPod