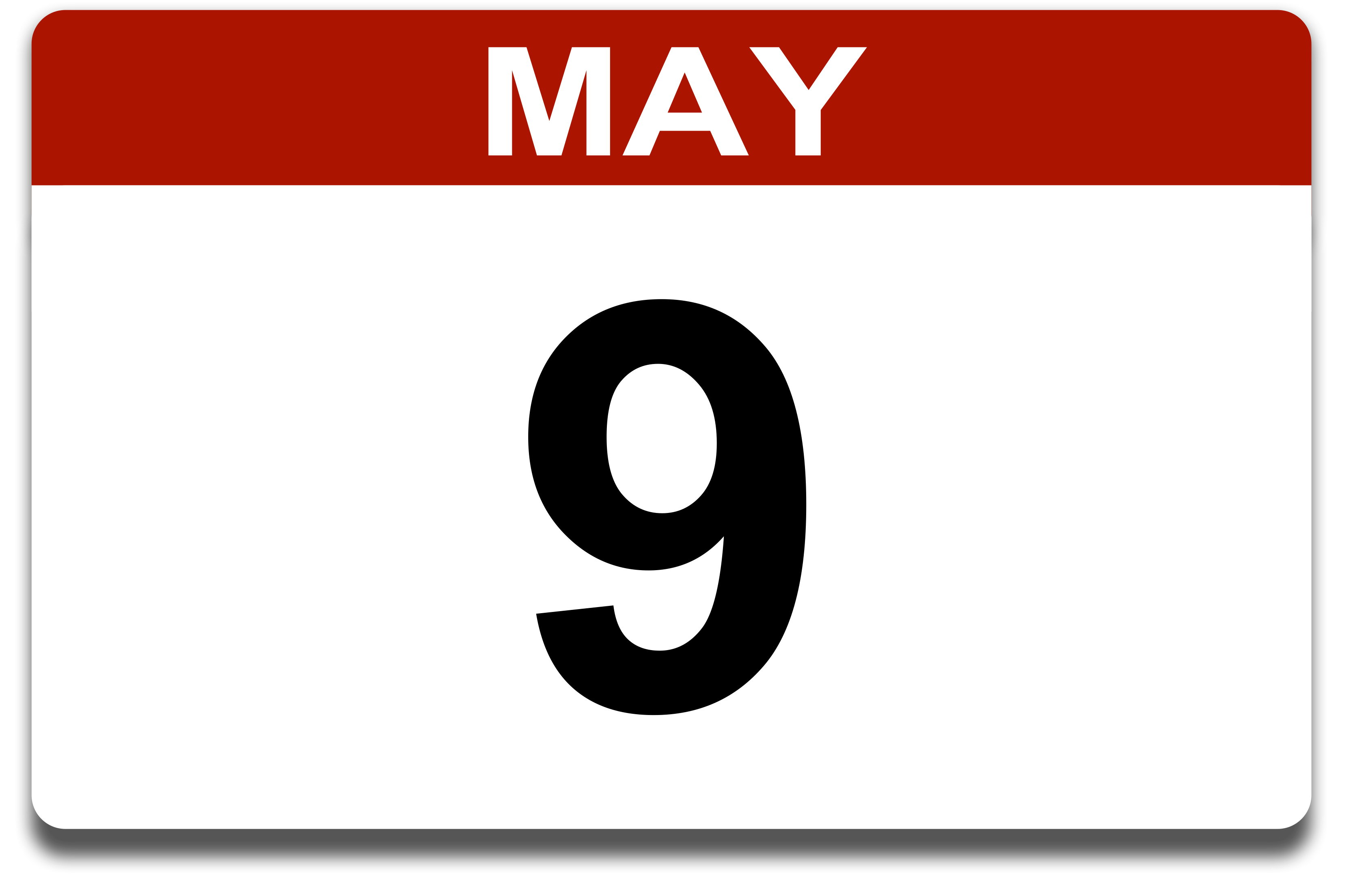 A follow up to our story regarding Mike Coughlin and his status at F4WOnline, site administrator, Tony Leder has made the following statement, which seems to mimic Coughlin's coy nature on the matter.
"They have been removed from the site. It is possible some will be available elsewhere in time."
The second part of our new column Deep Insider will be up later on, where I continue my sojourn into the unsavory, questionable realm of Elite Membership at PWInsider.com.
We'll also have the next in our series reviewing some of the biggest wrestling news sites on the internet, using the Alexa Top 10 as our starting point.
We should also be recording another episode of Talking Sheet this weekend. We'll be debuting a new feature on the show called the Rear View—with Les & Hugh, taking a look at back issues of popular newsletters.
Feedback? News Tips? All correspondence can be sent to Les@sheetsandwich.com
Saturday News Update
** Very slow day today, with the biggest topic being addressed across the wrestling internet is what will become of the May 20 NXT special, with Hideo Itami out of action for 6-8 months, and Sami Zayn out for an as yet undetermined amount of time with a rotator cuff injury. While none of the sites have any actual news about the situation, they are all speculating that May 13th (the next NXT show before the special on the 20th) will have more info.
** Joe Gagne at Voices of Wrestling as a week in review of wrestling podcasts here.
** Talking Sheet was not listed for those wondering.
** WrestleZone has a story recapping a Baltimore Sun interview with Jim Ross talking about his future as a broadcaster, working with WWE down the road and more.
** They're also running with a story based on a Raw teaser from WWE.com wondering whether Luke Harper & Erick Rowan will reunite as a tag team.
** PWInsider is reporting that Triple H & Stephanie are returning to Raw this Monday night. They has the story behind the headline "Big Raw Spoiler."
** WrestleZone repurposed the article on their site running it behind the headline "Big Returns Scheduled For WWE Raw This Monday"
** WrestleInc. repurposed the story, too, using the same spoiler angle for their headline, "Spoiler For This Monday's Raw."
** Mike Johnson from PWInsider has a bunch of backstage notes from the most recent TNA Impact taping including Dixie Carter being filmed for a reality show, Billy Corgan reception, Chris Hero being backstage and more.
** Johnson also has a story on PWInsider on the new House of Hardcore TV series on the Fight Network, and how people who don't have the network can access the show (hint: you need a Roku).
** Interesting poll results so far in this F4Wonline reader poll.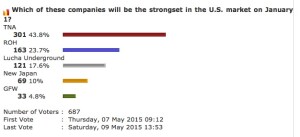 ** Today's News vs Plugs at F4Wonline.com – News: 554 words. Plugs: 3872
Pitiful disparity here, and a new low for the site in general. Biggest gap I've yet seen.
** Here's a look at how the week shaped up from last Saturday to Friday:
Weekly Trend: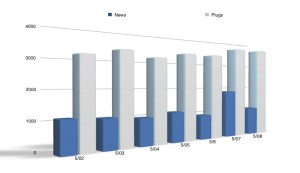 Ratio: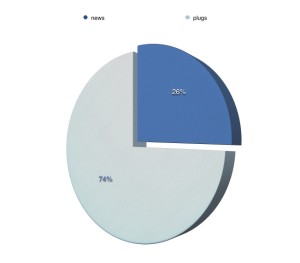 Remember, you can always donate to the site using the link at the bottom right of each page on the site. 100% of any contribution is used directly to improve the site, and none goes to profit. Thanks to everyone who has donated so far. You're the best!