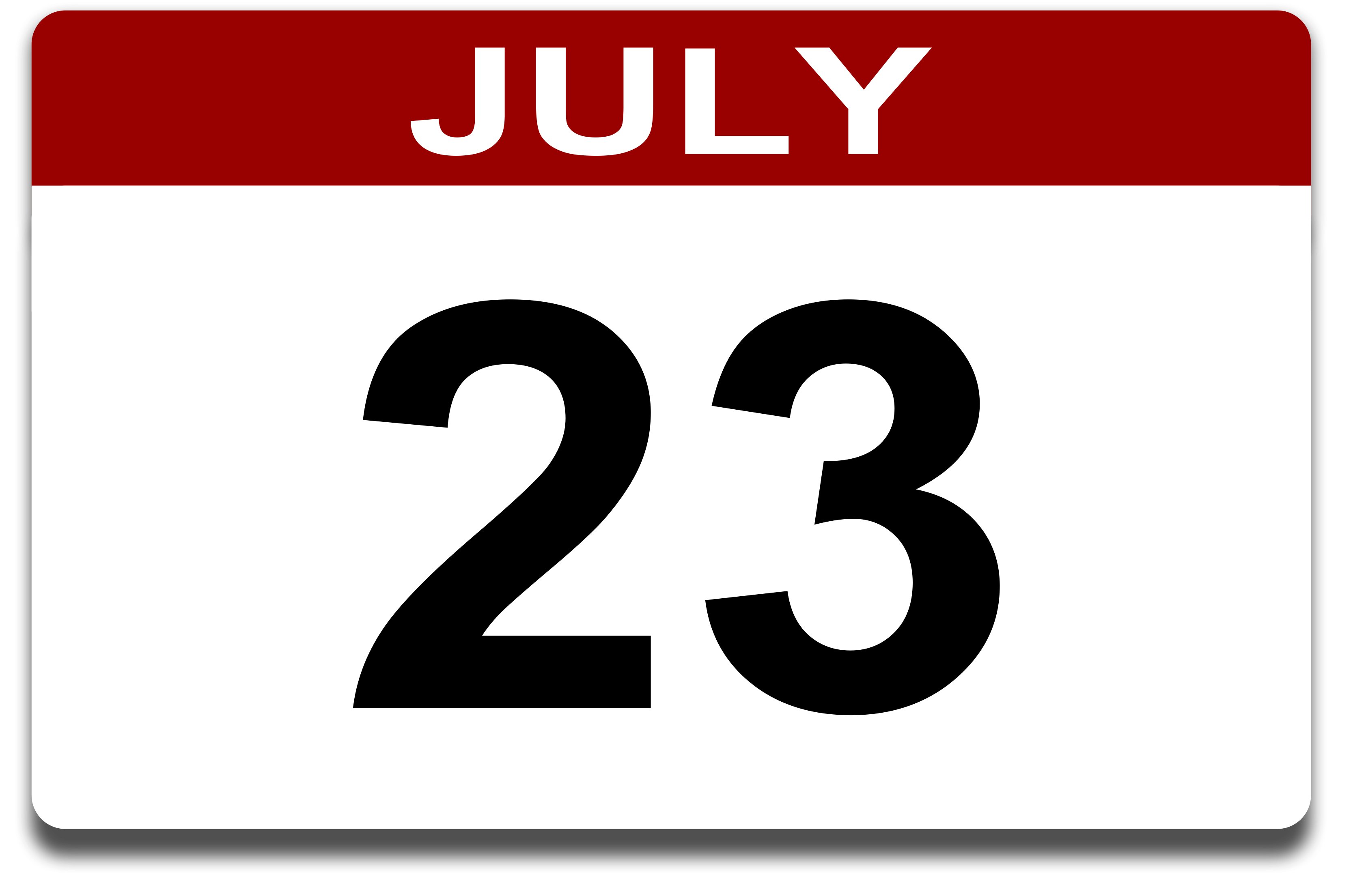 Our top story in the site today looks at a couple of rough days for F4Wonline's Dave Meltzer and Bryan Alvarez, with Alvarez claiming recently ousted Tough Enough contestant Patrick Clark Jr. had been offered a WWE developmental deal which he'd turned down, and getting a angry response from Clark that it was untrue, to TNA's Bully Ray using PWInsider's Dave Scherer and a terse Twitter exchange to debunk a story that appeared in the most recent issue of Meltzer's Wrestling Observer Newsletter.
Shake Them Ropes' Rob McCarron joined Hugh Little and me on our mid-week edition of Talking Sheet the other day, talking a number of topics from Uproxx Uproars, Kevin Owens being "slotted" in WWE, McCarron's past with F4WOnline, and how he's brought his ideas to Voices of Wrestling and a ton more.
Just a reminder that we'll be back this weekend with an all new episode of Talking Sheet as well. It's a big one, as we'll have last weekend's guest Sealia Bloom back to talk Bruce Mitchell's recent article on Stephanie McMahon and the Divas Scene. Plus, in the Rear View segment, Hugh and I will recap the huge double-issue of the Wrestling Observer Newsletter from April 6th, 1987 where Meltzer runs down the WrestleMania III card.
Let's get to the wrestling news!
Thursday News Update
** Biggest news of the day goes to the Daniel Bryan coverage. With his new autobiography, Yes!: My Improbable Journey to the Main Event of WrestleMania, Bryan has been doing a lot of press and publicity for the book, and that's leading to more news coming out regarding the nature of his injury and his current status with WWE.
** ProWrestling.Net was among the first to come out with a story recapping Bryan's appearance on Busted Open radio with Dave Lagreca, Doug Mortman and Mike Riker.
** Among the quotes they run from the show, Bryan comes clean about it being a concussion issue, and not a neck issue
"Well, it's actually not a neck issue, my neck is completely fine. It's more of a concussion issue. And Brie was very hesitant about this whole thing and that's why WWE is very protective over me too."
** RingsideNews.com has an article breaking down Bryan's appearance on the Busted Open show as well, highlighting a portion where Bryan claims there's a chance WWE will never clear him, but vows to wrestle again regardless, hinting he could appear in the ring for someone else.
"I told them, regardless of them, if they won't clear me … we're independent contractors, in theory … and I WILL wrestle again."
** Next, John Pollock of the FightNetwork.com, and Live Audio Wrestling, recapped one of Bryan's appearances on the Boomer & Carton show on WFAN in New York, again confirming the concussion issue, and taking that a bit further by revealing he has already received clearance from a doctor in Phoenix, AZ, but has not gotten a release from WWE doctors.
Bryan stated that he has been cleared by a neurologist in Phoenix, who has worked in the NFL but he believes WWE officials are hesitant he could suffer another concussion and are being overly cautious.
** Brian Fritz at the SportingNews.com has an interview with Bryan in which he talks about, among other things, his reaction to the recent Bret Hart comments that he believes Bryan's career is over.
"…different people have different circumstances. His circumstances were different from my circumstances. It's just one of those things where people only know their own reality. That goes for me, it goes for you, it goes for anybody. If you think you know what somebody else is going through, odds are you probably don't. So, it doesn't hurt my feelings he said that. I just think he doesn't know the situation."
** PWTorch's James Caldwell has a recap of various Bryan interviews as well, which you can read here
** Somehow Dave Meltzer didn't get all the details on Bryan's various interviews, because he reported in his daily update that Bryan was being "vague"
Daniel Bryan has been doing New York media promoting his book. He's still been vague about his injuries and said that there are people who believe he won't come back, but he insists he will come back, doesn't know when, but is just awaiting a doctor to give him clearance. He also noted that Steve Austin has reached out to him and given him advice on how to adjust his style to have more career longevity.
** Thursday was also the second day of the G1 Climax Tournament for New Japan Pro Wrestling.
** Voices of Wrestling's Rob McCarron has a review on their site here
** McCarron also has the second one of his short video series recapping the day in action, where he talks to the Wrestling Observer's Dave Meltzer and Rich Kraetsch
https://youtu.be/YxeToyHi-OA
** PW Torch has results here
** PWInsider has results here
** Rich Kraestch of Voices of Wrestling previews day 3 here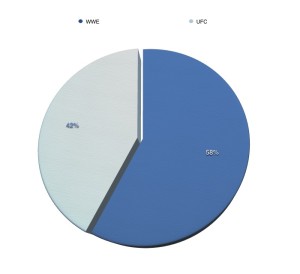 ** Interesting breakdown of Wrestling Observer poll respondents for big WWE and UFC events shows that WWE has about 16% more interests with regard to people sending Dave Meltzer their thumbs up and thumbs down to rate the shows.
** Over the past five events, WWE has garnered 1131 respondents to the UFC's 828.
** Here's how the trend looks in a bar chart.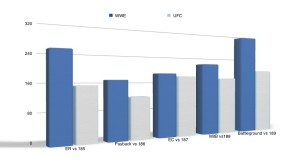 ** James Caldwell at the PW Torch has a look at Austin Aries working TNA at their tapings this week as a "free agent"
** PWMania.com has coverage of a twitter scuffle between former WWE superstars Virgil and CM Punk. Punk made a twitter comment that he wanted to do a Reddit AMA, but for the True Detective sub. Virgil chimed in that, as he was about to do an AMA for the Squared Circle sub-reddit, that Punk should take a look to "see how it's done" and Punk responded:
No thanks. You're a cunt. https://t.co/QJoUBlCogJ

— CM Pumkinhead (@CMPunk) July 23, 2015