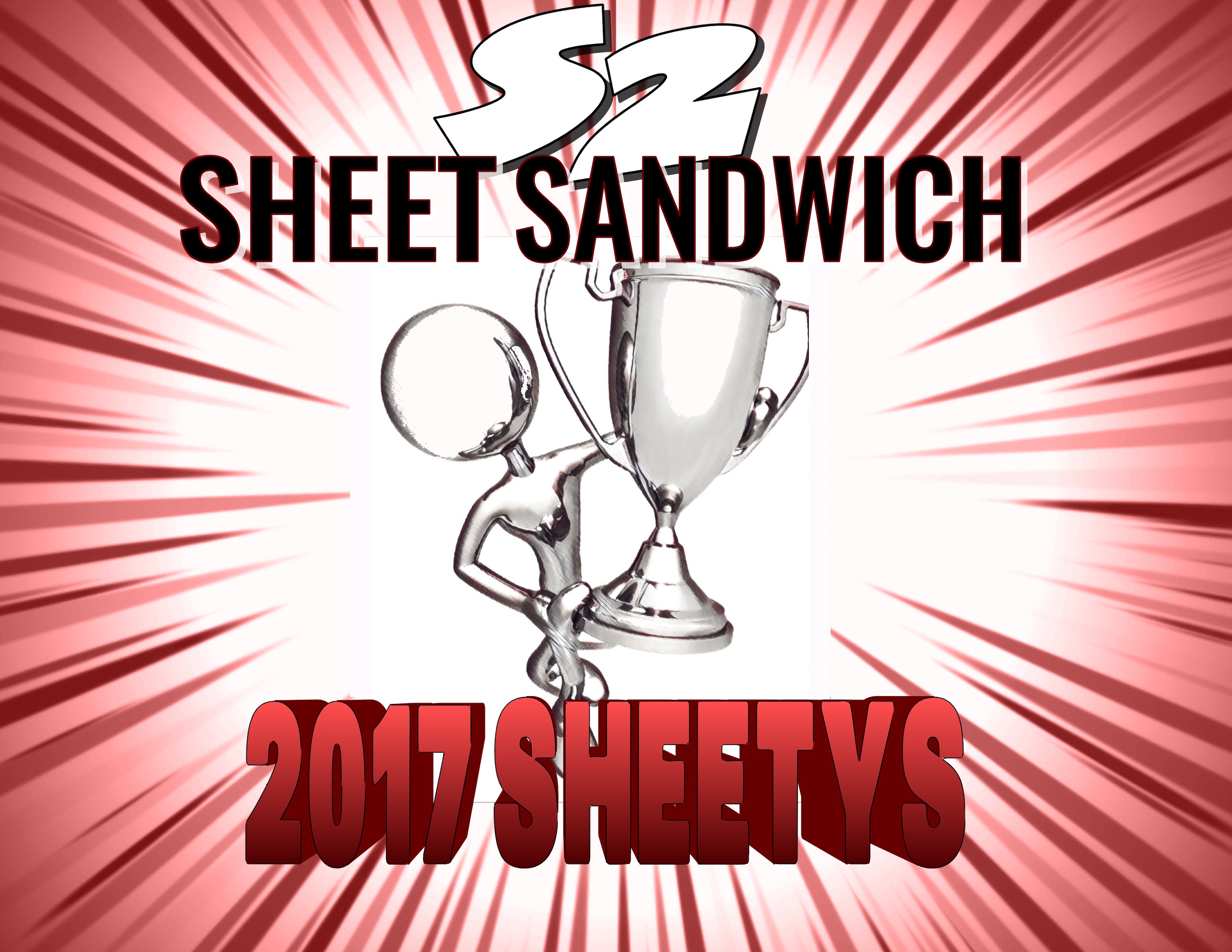 VOTING IS NOW CLOSED.
CHECK BACK THIS WEEKEND FOR OUR SPECIAL AWARDS EDITION OF TALKING SHEET
Follow me on twitter: @prowrestling for any additional announcements regarding voting or timing.
This is the third year Sheet Sandwich and the Talking Sheet Podcast have organized the awards to recognize the hard work and tremendous effort put forth by many talented writers, podcasters and pundits who cover professional wrestling throughout the year.
Keep in mind, the Sheety Awards have an open nominations process. None of us at Sheet Sandwich or Talking Sheet choose the nominees. They are chosen based on write-in nominations from readers of the site, listeners of the podcast, or followers on Twitter. Mainly they are submitted by fans and supporters of the actual nominees themselves.
We truly appreciate all of the hard work from all of those who were officially nominated for Sheety Awards this year, as well as those who received support and were named during nominations but didn't quite make the cut.
Congratulations on behalf of Sheet Sandwich and Talking Sheet to all of you for your excellent work and contributions in 2017.
And thank you to everyone for your support and interest in the Sheetys.
VOTING IS NOW CLOSED.
CHECK BACK THIS WEEKEND FOR OUR SPECIAL AWARDS EDITION OF TALKING SHEET