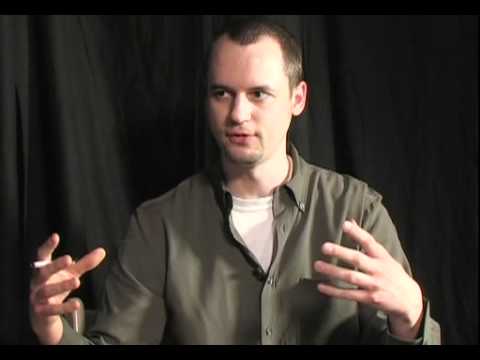 PW Torch Editor Wade Keller Continues To Be Plagued By Audio Quality Problems
For more than two weeks now it has sounded, at times, like Wade Keller, editor and founder of the 28-year old wrestling insider newsletter PW Torch, had recorded many of his shows inside an echoey, steel chamber. This, however, is not the case. The editor, simply, appears to be demonstrably unable to consistently set the correct audio settings on his podcast set-up.
The issue has caused multiple user complaints over the past several weeks, and Keller—typically—takes these in stride, apologizes and explains the issue that, when switching between his laptop and desktop, he sometimes forgets to change the setting so that the internal mic of the computer is off, and the USB mic is set as the input.
It would seem like a very simple thing to remember, especially as the recurrent issue has come up so many times, and been addressed on air. Yet, somehow, despite all reason and defying logic, the problem crops up. Again, and again, and again—to the point where many of Keller's shows now sound completely bush league and shoddy, particularly compared to other, higher quality shows like the Observer Radio and F4Daily shows at competitor F4Wonline.
Most recently this unreasonable user error occurred on the Tuesday night LiveCast with Keller and co-host (and "sister site" prowrestling.net proprietor) Jason Powell, where Keller—the host—sounded like a third-rate call-in guest to his own show, while Powell sounded perfectly clear, and fine.
For well over an hour the tinny, off-in-the-distance echo from Keller persisted, making it close to impossible for even the most patient listener not to grit their teeth and consider moving on.
To make matters worse, this was a free LiveCast show, where one of the key points to the show is to prompt listeners to consider paying for a membership to the site. It's hard to imagine many people being convicted that Keller's site, or audio shows, were worth money when taking into consideration both the quality (or lack there of) on display, combined with the BlogTalkRadio aspect, too… After all, this is the same means by which F4WOnline Director of Community Events, and notorious thorn in Bryan Alvarez's side, Edward Loredo, has used in the past to broadcast his own podcast—which has been treated as second-rate, and refused a home on the main site by Alvarez.
Keller, for his part, has remained slightly defiant in accepting his role in this debacle, both promising to do better, while pointing out that the aggravating problem does not happen nearly as often as listeners make it out to occur.
Sadly, for Keller's sake, this misses the point of it being less a silly nuisance, and more of a serious quality control issue, when it continuously needs to be pointed out by paying subscribers, who ought to be able to expect more for their membership money.
Hopefully Keller can soon find a way to prevent this quality control issue with his audio setup from getting in the way of delivering top content to his patrons.