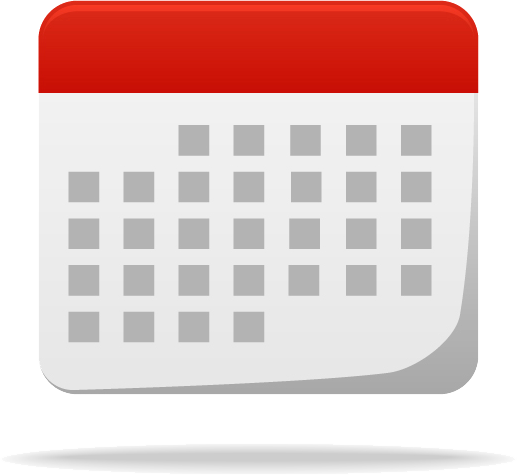 Wednesday will be a big day, as Jeff Jarrett is set to reveal his roster for Global Force Wrestling! We're taking your thoughts on who has the best coverage of the reveal, whether in article or podcast form. Send your feedback to Les@sheetsandwich.com.
It's also the day we learn whether all the news sites were right in reporting that Chris Jericho's big announcement (also teased for Wednesday) will be his summer return to in-ring WWE action, as spoiled by Boston's TD Garden schedule advertising him on a house show there.
PLUS it's the debut of Ric Flair's podcast on CBS Sports Play.it where he'll have Kurt Angle as his guest. Interested in seeing how this gets covered on the sites as well, though the real interest for this site will be the second episode, when Flair has Wrestling Observer editor Dave Meltzer on the show. Maybe Meltzer will be to Flair what Wade Keller has become for Austin.
Speaking of podcast debuts, myself and Hugh Little have the first full episode of our new show Talking Sheet up on the site today. We spend about 40 minutes talking about the May 4th issue of the Wrestling Observer—which was Hugh's VERY FIRST look at a wrestling insider newsletter. We talk about the Verne Gagne story, Meltzer's coverage of Extreme Rules, as well as some of the WWE news reported on. Future episodes will have us comparing coverage among the different weekly newsletters, as well as looking back on classic issues. You stream it from the site, or subscribe via iTunes or RSS by clicking here.
We'll have the second part of our new column Deep Insider up this weekend, where I continue my sojourn into the unsavory, questionable realm of Elite Membership at PWInsider.com.
We'll also have the next in our series reviewing some of the biggest wrestling news sites on the internet, using the Alexa Top 10 as our starting point.
Late Tuesday/Early Wednesday News Update
** DEFCON 1 in Raw Ratings Doomwatch™ today, as ratings took a major, major tumble. Surprisingly, though, it wasn't Dave Meltzer who had the biggest meltdown about this, but rather James Caldwell who wrote about the ratings fall and THEN came back with an epic Caldwell's Take looking at them again, and ripping WWE for being complacent in its post-WrestleMania creative, and that Dreaded 3 Hour Raw format.
** Wade Keller and Jason Powell also talked at length about the Raw rating on their Tuesday PWTorch LiveCast on BlogTalk Radio. And if that wasn't enough, Keller talks it over even more on his VIP Hotline report, too.
** ESPN's Michelle Beadle isn't letting up on the Triple H/Mayweather/Her quitting as a fan thing, and the wrestling sites aren't letting up on covering it as the story is everywhere today covering her Twitlonger post early Tuesday. Triple H isn't saying a peep, though.
** Rob McCarron on his Shake Them Ropes podcast Tuesday teased a new project from Voices of Wrestling looking at WCW 2001, which he describes a wrestling version of Serial. Sounds like a cool idea that could either turn out fun, or super pretentious.
** Winner of scoring the best Spoilers this week goes to WrestleZone. Couple reasons — they break the Main Event and Smackdown spoilers into separate articles AND they had a tertiary report (the only ones so far) alerting everyone to Damien Sandow now calling himself Macho Mandow vs Axelmania.
** F4Wonline's spoilers mentioned Macho Mandow, too, but there were no visual aids.
** PWInsider basically ran results from the event, with no real details of the show sent in by, no joke, somebody named Billy Krotchsen.
** PW Torch doesn't even have Smackdown spoilers yet.
** They did have a scintillating report alerting us that there was 0 movement in WWE stock today.
** Pretty much every wrestling news site is covering some sort of appearance on the WWE Network by Reese Witherspoon and Sophia Vergara. I honestly can't believe THIS is the most commonly, widely covered story of the day.
** PW Torch has a piece summarizing Scott Hall's appearance on a podcast called the Kevin Gill Show.
** If you didn't get a chance to see the ESPN E:60 special on NXT Tuesday evening, you basically have two options to read about it without needing to watch.
** Mike Johnson at PWInsider looks to have spent more time with this show than he does Raw most weeks. (Seriously, though, click at your own risk…)
** F4Wonline.com has a great recap of the show by Jeremy Peeples, complete with visual aids!
** Peeples also has a look at the Roman Reigns: Never Alone special from the WWE Network, too. It's about a 1/4 the length of the ESPN piece, and there are no visual aids, but hey—it tells me enough about it that I don't feel I'd ever need to see it.
** Ethan Carter III was the guest on today's F4Daily interview show, but I haven't listened to it yet because it's Ethan Carter III.
** I like that WrestlingInc is always on the ball, ready to boil down Good Ol' JR's blog posts for me so I don't have to wade through the whole thing when he writes them to get to the bits that are interesting.
** Goldust, on Twitter, announced that he'll be getting shoulder surgery, too, and will be out for up to four months. PWInsider reported on this, but I have yet to see it elsewhere.
** Today's News vs Plugs at F4Wonline.com – News: 1126 words. Plugs: 3331