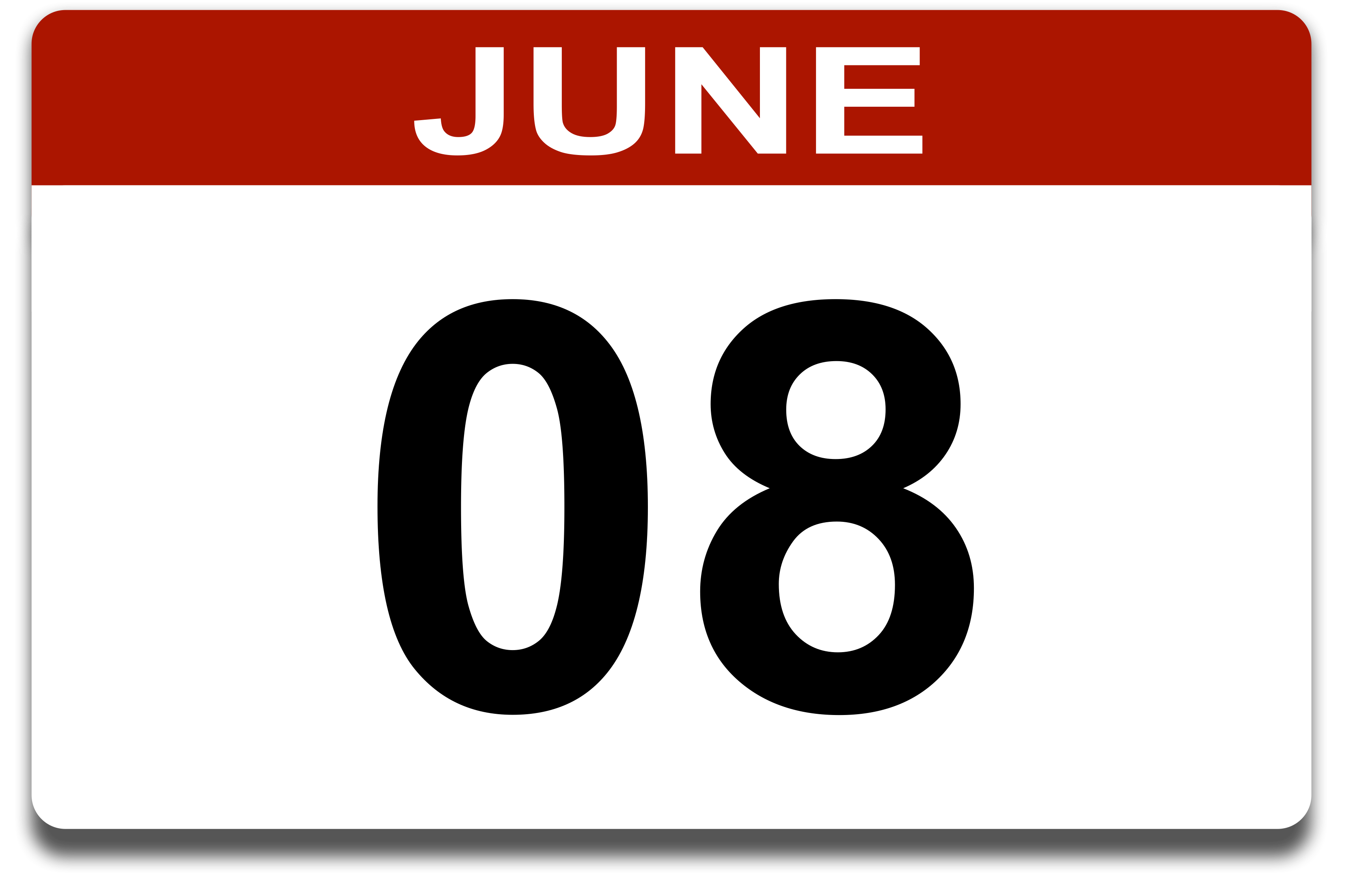 Looking for your thoughts on whether our readers would support a Patreon or a Kickstarter to support a few new improvements/initiatives we're hoping to launch, including a studio upgrades to make live Talking Sheet episodes, call-ins and interviews more feasible, some fun monthly FULL COLOR~! Newsletters looking primarily at pay site message boards, and a few other things we've either talked about or that have been suggested. I'm not really panhandling, I'm really just putting out the feelers to see if these initiatives are things our readers / friends of the site would support since it's been brought up. No guarantee, but if you feel like this is something you might support, please let me know at Les@Sheetsandwich.com — I promise this won't be some $50,000 kickstarter thing like I've seen done before. I'm nobody's Papa, if you catch moi drift.
Our latest episode of Talking Sheet is available for streaming or download here. Huge, HUGE thanks to all of you who've already downloaded the show and made this our fasted downloaded, most popular show to date. Both Hugh and I are blown away by the kind words and support.
If you haven't seen it already, we also have a great new cartoon up by our official satirist MeatyFist here. This guy is brilliant.
Apologies for the delays in our regular columns lately… Lots of projects keeping me busy at the day job. I promise you that i am not watching whales from remote islands or anything like that. As much as I love the Sandwich, and am committed to the site, it's still just a hobby, and occasionally the day job gets in the way.
Monday News Updates
** Everything major going on so far this week has to do with the run up to the WWE Money in the Bank pay per view coming up this Sunday. Drop us a line if you see anything interesting about coverage leading up to this major show.  Repeating the news that King Barrett will wrestling R-Truth on the pre-show doesn't count.
** If I never hear Ben Rothwell do his goofy, sinister laugh again it will be too soon.
** ProWrestling.net has a report that Scott Hall is entering a detox facility here.
** Mike Johnson has the story for PWInsider here, with the added bit wishing Hall well. I'm sure Hall takes that to heart.
** Will Pruett from ProWrestling.net has his mid-year Power Rankings here. Just to clarify, these are Power Rankings of wrestlers, and should in no way be confused with Hugh Little's Message Boar Power Rankings from Talking Sheet.
** Josh Nason from F4Wonline.com has a look at the 40 finalists for Tough Enough here. (BTW, by "a look" I really mean that he has a list).
** Someone else on the site (probably Dave Meltzer given the trademark cynicism in the phraseology) has also posted "more notes on Tough Enough" here classifying the contestants as mostly "…male bodybuilders and fitness models, with some models and athletes sprinkled in."
** ProWrestling.net has the full WWE Press Release on the series here.
** PWInsider's Dave Scherer also has posted the press release here (however, I don't know how anyone in their right mind would read a WWE press release from PWInsider when they can access it from a less ad-riddled site like ProWrestling.net).
** Yes, PW Torch has the full WWE press release on Tough Enough, too.
** James Caldwell at PW torch has a look at WWE touting (no pun intended) that they have reaches half a billion social media followers.
** PW Torch does this thing, either weekly or monthly—but relatively frequently—where they list all the current major champions and the immediate former champion for each title. For whatever reason, they've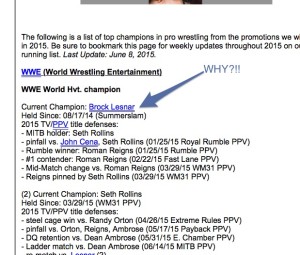 continually listed both Brock Lesnar and Seth Rollins as "Current" WWE World Heavyweight Champion. I don't know why it irks me, but it does. Please update this Wade or Caldwell.
** WrestleZone has a recap of Jim Ross' most recent rant on the state of the wrestling business here. It's what you'd expect: Lack of selling, bad mic work, overly scripted, etc.
** Chairshot Reality has an exclusive interview with Jeff Jarrett here talking about all the soundbites that have been given to other websites via press releases here.
** Vince Russo of all people asks "Why Can't Wrestlers Just Act Like People" here.
As a writer, and storyteller, it is your job to stay true to each, and every one of the characters on your show, in your play, performance, production, movie, or script.
Oh, fuck off…
** Something something CM Punk pissed at Hulk Hogan for something related to hockey and the Chicago Blackhawks vs Tampa Bay Lightening Stanley Cup series—covered by WrestlingInc here.
** Dave Meltzer makes a dick joke on Twitter here.
There was a time when the biggest tool used to be a complement
** Fans of the recent Mad Max: Fury Road film will love the latest edition of the MLW podcast from Sunday evening… unfortunately for most of us, we tend to check that show out because we're wrestling fans. In which case, skip this episode.
** Monday's F4Wonline News vs Plugs – News: 1499, Plugs: 3145