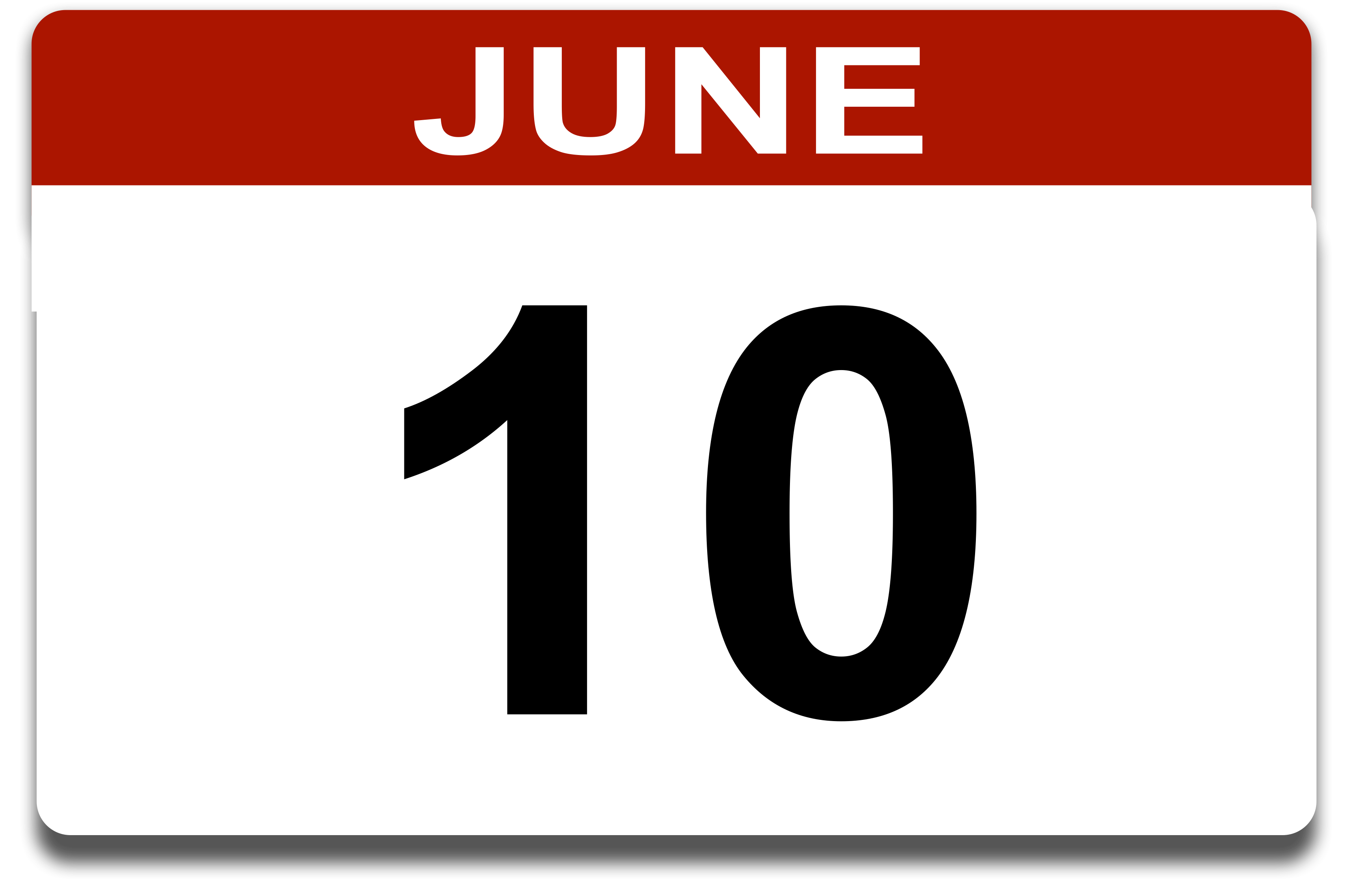 Kicking things off on a positive note today, wanted to say congratulations are in order to Sheetster Michael O'Brien (@Converge241) who won our inaugural Know Your Sheet trivia contest—the monthly trivia game where listeners of Talking Sheet who follow me on twitter (@ProWrestling) can enter to win a PRIZE at the end of the month. Everyone who submits a correct answer to us is entered into a random drawing, and at the end of the month, we draw a winner. O'Brien wins a copy of the Daniel Bryan Blu-ray as well as an autographed drawing of a wrestling title belt by our very own Hugh Little.
To enter the June contest, listen to our most recent episode of Talking Sheet here. Hugh and I discuss a ton of topics regarding how the top stories in wrestling have been covered for the past week, plus Hugh issues his weekly Power Rankings from the F4W BOARD~!, and the two of us go back in time to 1987 for a look back on the Wrestling Observer Newsletter for February 9th. It's the segment that's been called "As good as Todd Martin's OBSERVOR segments, only better!" … or maybe it's "Like Todd Martin's OBSERVOR segments, only better!" Either way, popular opinion is, you should listen if you're not already!
Check out our most recent article on the site today looking at how a borderline racist contest dreamt up by F4Wonline podcast host Craig Proper got the most recent Bryan & Vinny Show (w/ Craig) edited and re-issued to remove all mention of the contest from the show.
Also, due to popular demand, we've added our popular MeatyFist cartoons to the top menu of the site, so readers can more readily access the full collection of drawings from our very own satirist.
Just a reminder, if you ever have any news tips, suggestions or complaints, send your thoughts to Les@sheetsandwich.com.
Wednesday News Update
** What a day for F4Wonline… late last night it was announced that the Tuesday version of the Bryan & Vinny Show (w/ Craig) had been edited for content by Bryan Alvarez after the site proprietor had second thoughts on posting the show with details surrounding a content dreamt up by Tuesday co-host Craig Proper that some have described as racist. As mentioned in the update preamble, the Sandwich has full details on this situation here.
** While there has been some talk on various websites over the past week or so about TNA's Jessika Havok's past on social media, posting a lot of negative, homophobic content on twitter, etc… it would appear that Figure Four Weakly editor David Bixenspan is facing his own skeletons escaping from the closet. Earlier today a couple of threads have resurfaced on the F4W BOARD~! waiting Bixenspan in a less than positive light over comments made nine years ago on the message board wherein he made some homophobic comments, and inflammatory remarks about wrestling personalities (chiefly Gabe Sapolsky, then of Ring of Honor, now of EVOLVE wrestling).
** We should have a story up later this weekend looking at whether wrestling news writers should be held to at least the same standards as wrestling personalities when it comes to past remarks made on social media and message boards.
** Speaking of Sapolsky, another story broke earlier today regarding NXT and WWN, or EVOLVE Wrestling on the F4Wonline BOARD~! citing phantom tweets by Sapolsky suggesting major announcements might be forthcoming.
** F4W Community Director, Ed in San Antonio called in to today's Wrestling Observer Live show on the Sports Byline Broadcasting Network and pressed the issue, asking about whether WWE is trying to buy WWN Live (an indy-rific version the WWE Network, featuring indy wrestling groups like EVOLVE as well as digital versions of YouShoot and Kayfabe Commentaries content) — Host Alvarez refused comment citing a comment made by Dave Meltzer on the message board wherein the Wrestling Observer editor promised details in the Newsletter.
** Meltzer replied to a thread questioning what developments might be forthcoming on this front, writing:
No deal had been signed as of this morning.
Story in progress. Will have more in the issue, but it's more a connect the dots at this point. But it'll be written in a way to lead you to the correct conclusion.

It's a REAL big deal to WWE right now for reasons that may sound petty, but are really not.
** Unfortunately, later this afternoon, when the most recent edition of the Wrestling Observer Newsletter was released, no details on this story were available. In fact, no mention was made of WWN, Evolve, or Gabe Sapolsky in the issue.
** The Observer did, however, report on how WWE is mad at ROH for releasing a Kevin Owens wrestling figure. Huh.
** Hey, WWE, can we maybe focus on some really great fucking wrestling content and not worry so much about toys, please. I mean… really. Also, while we're at it, maybe someone at your company could take up the mantle of getting some World Championship Wrestling from WTBS on the Network (you know, the EXACT CONTENT I used to be able to get on WWE 24/7 On Demand) before we worry about a 7" hunk of plastic being issued by a Podunk wrestling group that can't draw a 10th your audience. Please? Please? I mean, I'm practically begging here… Let's focus on the stuff that's driving your revenue. Does that sound like a good thing to do?
** PW Torch has coverage looking deeper into the WWE/EVOLVE news in an article posted here.
PWTorch has learned that WWE has reached out to WWNLive (DGUSA and Evolve brands) about a potential working agreement.

WWE is looking for avenues to recruit independent talent, especially for try-out camps. Sources tell PWTorch that no formal offer has been made to WWNLive.
** PWInsider's reaction to this story is here.
PWInsider's Mike Johnson reports that there is nothing to the angle that WWE wants to purchase WWN
In regard to stories making the rounds (some attributed to me) that WWE is buying WWN or that it will be a new "OVW" style promotion assisting developmental, there's nothing to those stories at this time – we are told that whatever this deal is, and it's not a done deal by any means, it's all still being worked out and that no "official deal" has been set in stone.
** Johnson earlier had posted a bunch of speculation and info from a "well placed WWE source" on the situation between WWE and EVOLVE here.
** Paul Heyman was on the Cael Sonnen podcast giving his reasons why Brock Lesnar vs Steve Austin wouldn't happen. PWInsider has a recap of the appearance here.
** Tuesday's Steve Austin show was a re-post of the WWE Network podcast with Austin interviewing Heyman, during which Austin, during a preamble prior to the audio of the interview, explained why the match probably wouldn't happen and how he basically got carried away.
** Raw Ratings DoomWatch™ at code red after this week
** PW Torch editor Wade Keller was almost gleeful in discussing the downtrend in Raw ratings, saying the rating is teetering perilously close to the number he, personally, has speculated to the number that would lead WWE to "do something different"
** ProWrestling.net reporting that Davey Richards and Angelina Love are married.
Powell's POV: Congratulations.
That's so sweet!
** WrestleZone's Nick Paglino wins this week's award for "We Read it So You Don't Have To!" reporting a story on the site out of the Wrestling Observer Newsletter on changes to the WWE Slammy Awards in store.
** Hugh Little was a big fan of Rob McCarron's recent By the Numbers column looking at 10 years of Money in the Bank events in WWE over on Voices of Wrestling, which you can read here.
** A number of sites are running with stories about Joanie "Chyna" Laurer appearing on the Opie Radio Show today making allegations that Triple H once struck her. The Sandwich isn't linking to any of these reports because, frankly, she doesn't seem like a reputable, reliable source and seems more like the sort of person who will expound bullshit just for the attention she gets from it. The stories are out there, I've read them but… come on. Seriously.
** F4Wonline News vs Plugs for today – News: 620, Plugs 3414