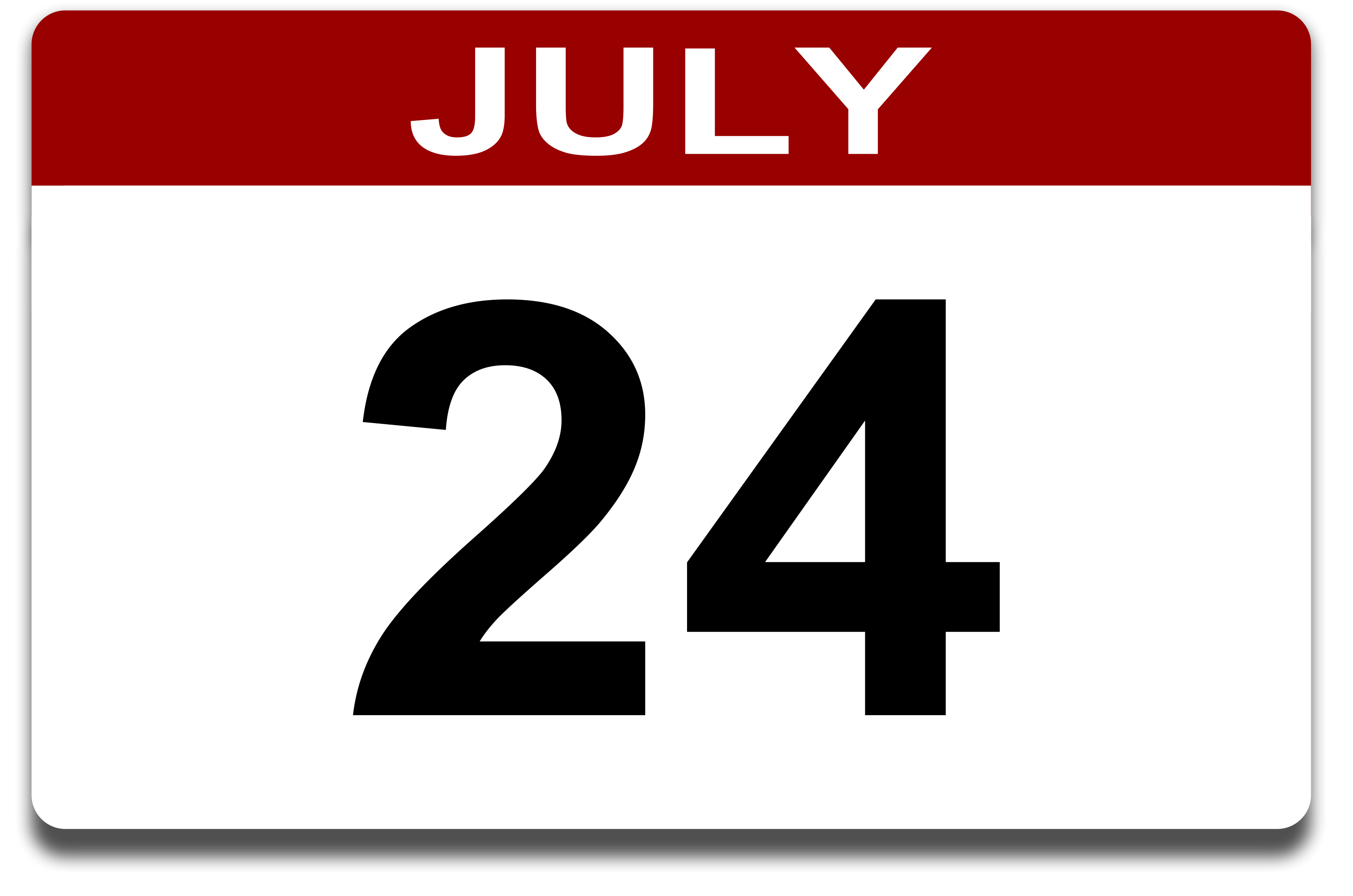 Oh what a day it has been. Want to say a galacticly huge thank you to everyone who has followed along and had such awesome feedback for me on our feature story looking at the coverage of the Hulk Hogan scandal that has been ongoing now for about 24-hours. If you haven't had a chance, check it out. For those of you who have, I'm glad you've found it helpful and informative.
We're back for another episode of Talking Sheet tomorrow, which promises to be a huge episode with everything that's happened over the last couple of days, plus Sealia Bloom (@SealiaBloom on twitter) will be back to talk the women's wrestling scene in WWE, including her review of Bruce Mitchell's PW Torch article on the topic. Hugh (@HughLittleSheet) and I will also review the Wrestling Observer newsletter from April 6, 1987 where Dave Meltzer runs down the WrestleMania III card.
You can also check out our most recent episode, where we welcomed Rob McCarron onto the show. We talk Rob's history with recapping Raw on F4Wonline, as well as starting Shake Them Ropes, and working with Voices of Wrestling – plus thoughts on Uproxx and tons more.
We have a top story on the site today looking at recent corrections needing to be made by Dave Meltzer and Bryan Alvarez over at F4Wonline. For what it's worth, I also had to retract a smart ass comment I made to Alvarez on Twitter where mistakenly read a description of Wednesday's Wrestling Observer Live show as including Court Bauers thoughts on Stitch Duran's firing from UFC. Must be something in the water lately. Alvarez, Moore and Hogan all having to issue public apologies!
Walt Rushin is also back with his look at the Best & Worst in coverage of the Hulk Hogan scandal.
Okay, let's get to the wrestling news recap for the day.
Friday News Recap
** Let's kick the news off with some recaps of actual wrestling tonight, as it was an actual huge night for it.
** Ring of Honor held their Death Before Dishonor iPPV tonight, and there are some really good recaps for the show for those who missed it.
** F4Wonline has a very thorough recap from Paul Fontaine. Of the Roderick Strong vs. Jay Lethal match for the ROH World Heavyweight Championship, Fontaine closes his recap with:
"[Kevin] Kelly closes the show by calling it the greatest match in ROH history. Hard to argue."
** Sean Radican has coverage of the show for the PW Torch, and had somewhat mixed results compared to Fontaine, however he recommends the replay for anyone who didn't see the show.
Overall Thoughts: easy thumbs up show. It wasn't on the level of the cable PPV last month, but it was a darn good show. The undercard was solid with a string of good to very good matches leading into the main event… Strong has been on fire in 2015, but he couldn't really dial it up until the final portion of [the main event].
** Also mixed was the review from Mike Metzger, also on PW Torch who wrote:
Solid show from top-to-bottom, but the word "inconsequential" comes to mind… You could skip this show and not miss a beat when tuning into the next week's TV episode…
** PWInsider's Stu Carapola has that site's live coverage of the show here, but it's a complete pain in the ass to read, because it goes across three pages that you have to click through – which means more ads flashing at you unless you're an Elite member.
Awesome, awesomeawesomeawesome main event, and the fans start a match of the year chant… Great main event and a terrific way to finish off this awesome show.
** The Voices of Wrestling site continues to crush it with their ridiculously thorough coverage of the shows each day.
** Bryan Rose's review of Night 3 of the G1 Climax for Friday is here.
Today's show felt bigger despite being in a relatively small arena in Kyoto, regardless, they nailed it and this may be the best G1 Climax 25 show to date. There's nothing here that'll be a Match of the Year candidate but the top two matches are definitely worth your time.
** Rose also supplied the recap of the show for F4Wonline
** Rob McCarron continued his video recap of the show today on the Voices of Wrestling YouTube as well. Easily one of the best additions to G1 Climax coverage this year.
https://youtu.be/5OCT-_-Ihv4
** Rich Kraetsch has a preview for Saturday's Night 4 action.
** Sean Radican returns from his protest of the hard, single-camera footage of Day 2 to offer a review of Day 3. However, he is not doing a thorough review of the undercard tag matches, only the tournament matches themselves.
** Travis Bryant had an epic meltdown while talking to a mild Hogan defender on today's LiveCast with Bruce Mitchell over at PW Torch VIP at around the 50-minute mark.
** Probably the most bizarre reaction to the Hulk Hogan scandal has been from Rowdy Roddy Piper who, as reported by WrestlingInc. talked all around the topic and told bizarre, seemingly out of context stories that he somehow meant to be related to Hogan. Or… himself?
"My point is that, boy, you guys are sensitive," Piper said. "Hang on. I know people who have to get up to walk five miles for water first thing in the morning. I'm just saying this literally happens to me my whole life. With Hulk, I don't agree with all his choices, but you know what, I don't hear people saying all the great things he does. When he was on the Wheaties box, all those kids that said their prayers and took their vitamins. I don't hear them saying that. They just want to nail this."
** James Caldwell at PW Torch has an article recapping a lengthy interview with ex-WWE Superstar CM Punk regarding a number of topics, including why AJ Lee left the company.
Punk said he would support A.J. if she decided to return to WWE, though. "She could go back tomorrow, I wouldn't care. It's her decision," Punk said. Notably, A.J. was in the room during the on-camera interview and made a cameo about 35 minutes into the 45-minute interview.
** Caldwell writes: Notably, the interview does not include discussion of Punk's current legal battle with WWE physician Chris Amann. Punk is accused of slandering Dr. Amann in a podcast interview with Colt Cabana in November 2014 when he talked about the "final straw" events from January 2014.
** Ringside News is reporting, and citing PWInsider as its source, that Tough Enough has become a top priority for Vince McMahon and Kevin Dunn
** Mike Johnson of PWInsider reports that the early favorite to replace Hogan as Tough Enough judge would be Ric Flair
** Johnson is also reporting that Bully Ray has quit TNA.
The story I heard this morning is that Ray told the company he was done as he wasn't happy with the current state of affairs of the company and felt it was better to distance himself. Obviously, he was working on a per appearance deal and wasn't under contract.
** Johnson followed that story up with one based on contact from a TNA official
A highly placed TNA source contacted PWInsider.com this afternoon, disputing that Bully Ray had "quit" the company, citing that since he was not under contract, he could not have quit.
** ProWrestling.Net has a report of Smackdown numbers here. scored a 1.79 rating, up from the previous week's 1.63 rating
** Voices of Wrestling's Joe Gagne has his Podmass article up this week, reviewing all of the podcasts from wrestling personalities. This week's best of the week went to WOOOOO! Nation, the Ric Flair podcast on Play.it where Jim Cornette was his guest.