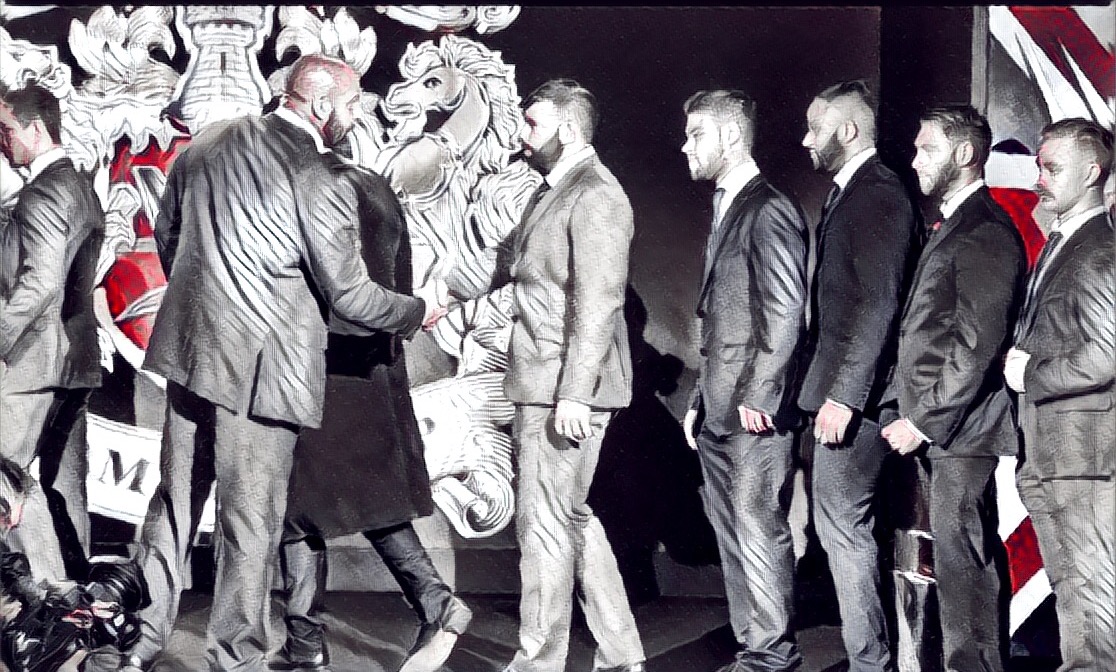 Podcast: Play in new window | Download
Subscribe: Apple Podcasts | RSS
We are joined today by an amazing guest list for our first Digital Bruncheon—a casual conversation among friends talking the latest news in wrestling, the year in review, and a few hopes for 2017.
Les, Sealia and Hugh are joined by Mike "Papa" Hales of Talking Graps, Kris Zellner of Between the Sheets, Jeff Hawkins of Shake Them Ropes, Allan Blackstock of Letters From Kayfabe, and Skillcrane of Tap or Snap to discuss SO MUCH! We tackle the recently announced WWE U.K. championship tournament, Chris Hero's impact on the indie scene, and his apparent return to WWE, the rise of wrestling streaming services, who will win the WWE Wrestler of the Year award. We give our Star Ratings for Wrestling overall in 2016, and talk about the biggest stories of the year and what we believe to be wrestling's most thoroughly beaten dead horse in 2016!
Plus, Sealia and Hugh hand out their Sealys for the year—awards that didn't quite make it onto the Sheety ballot, but that are just as fun!
Follow the gang on twitter:
Les is @prowrestling
Sea is @SealiaBloom
Hugh is @HughLittleSheet
Allan Blackstock is @Allan_Cheapshot
Papa is @MikeHales9
Kris Zellner is @KrisZellner
Jeff Hawkins is @Crapgame13
Skillcrane is @Naturalbornheel
the show is @TalkingSheetPod
Inspector Ringside is @f4wonline (no, really… check it out)