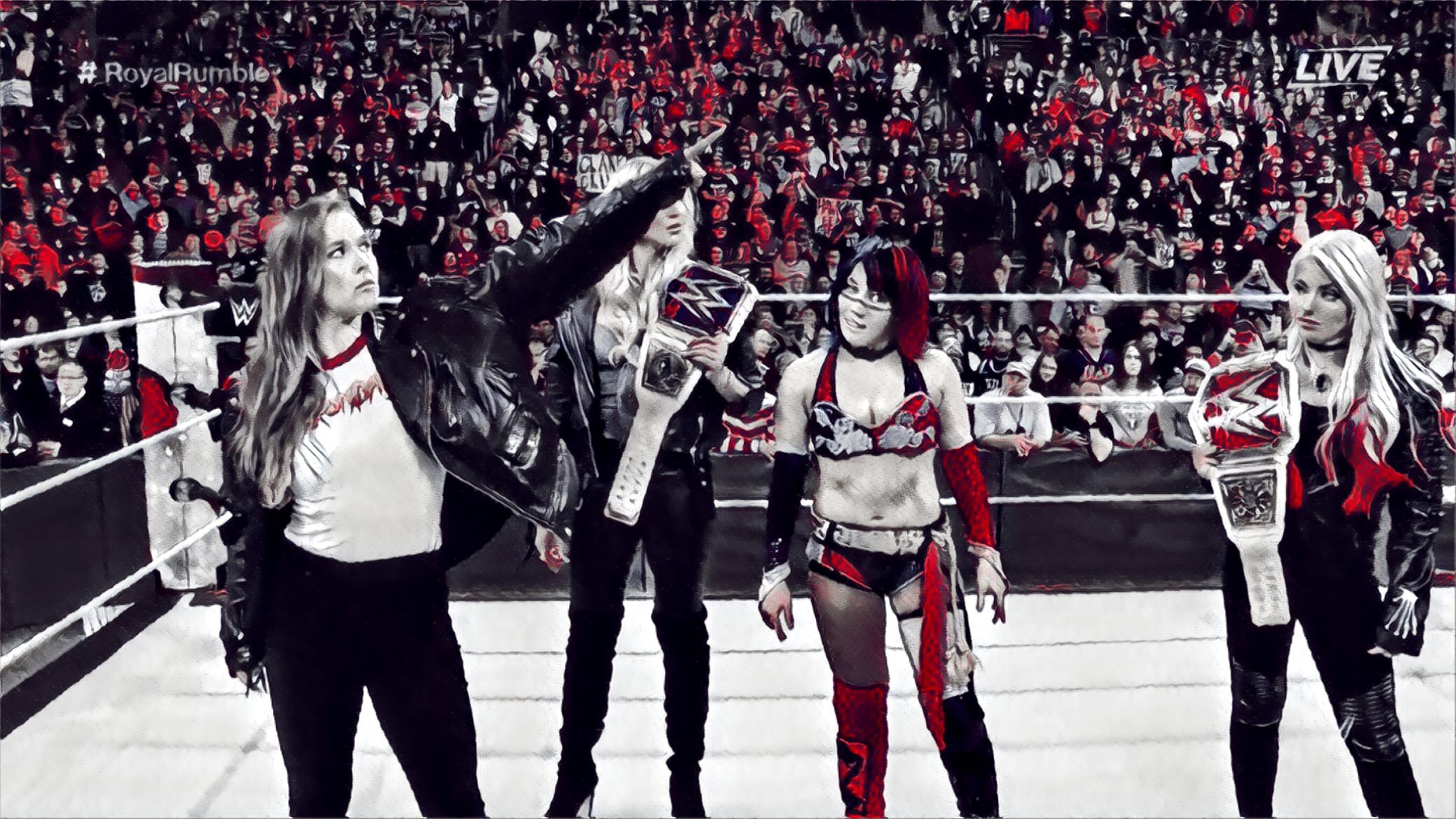 Podcast: Play in new window | Download
Subscribe: Apple Podcasts | RSS
Les Moore looks back at the week in wrestling news coverage, from a HUGE weekend from WWE with NXT Takeover and the Royal Rumble, to the signings of Ronda Rousey, Jonathan Coachman and Jeremy Borash, to a special commentary on integrity in wrestling journalism, and how one reporter this week seemingly announced his intention to engage in checkbook journalism.
We look at Dave Meltzer's analysis of Ronda Rousey in WWE, and how he believes she should be used. Mike Johnson from PWInsider took umbrage with WWE and Rousey's use of the term "full time," and believes it is insulting to actual full time WWE wrestlers.
PWInsider's Dave Scherer took an inappropriate and insulting shot at Nikki Bella for "dating well" getting her position in WWE, and went on to call her "honey" in one of the more disgusting examples of wrestling "analysis" this year.
We examine the coverage of WWE's signing of Jonathan Coachman and Jeremy Borash, and reactions to how they'll be utilized in the company, and what it means.
A coverage JOUST of John Cena's Raw segment looks at how silly it is in storyline for John Cena to be worried about his spot at WrestleMania.
We look at the match ratings for the Johnny Gargano vs. Andrade Cien Almas match from NXT Takeover, which was just the 6th WWE match of all time to be rated 5-stars by Dave Meltzer.
Seth Rollins blocked Bryan Alvarez on twitter, presumably over the Wrestling Observer reporting that he was working on an injured back. Bryan Alvarez responded.
Ryan Satin took the week off, which raised eyebrows and attracted harsh criticism from his detractors this week.
Changes are brewing in wrestling coverage, and Fightful.com is adding staff.
Finally, a special commentary on ethics, integrity and honesty in pro wrestling journalism, as well as the waste of time it is keeping score on scoops.
Recent news breaker and potential rising star Brad Shepard made a major faux pas this week when he advertised his intentions to engage in checkbook journalism, a shady and arguably unethical reporting tactic that seems to run contrary to earlier tweets he made this week on the importance of integrity in wrestling journalism. Les Moore responds.
All this and more on this week's Talking Sheet!
Les is @prowrestling
Hugh is @HughLittleSheet
the show is @TalkingSheetPod