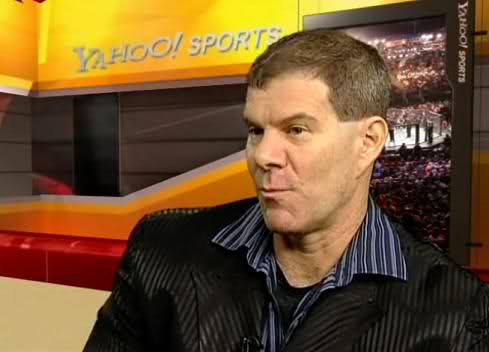 For some, the most exciting part of WWE monthly events (formerly known as Pay Per Views) in terms of online coverage is how creatively Dave Meltzer will end up botching some of the moments he recaps in his live play by play updates on F4Wonline. Below, we reprint some of our favorites from this evening's event.
They wNew DAere going to near falls sbout 5:00 in and Ziggler won with an inside cradle off a slam by Sheamus.
Ziggler teasing pulling down his trunks. Sheamus was refusing to kiss. Sheamus kept stalling. Crowd was really hot as they were stalling. This is a great crowd.
The chain match hurt this a lot more than helped im. It's just hard to work a chain match when you can't use the chain for shots
The finish saw both guys hit three corners and Cena hit the Attitude Adjustjent and Cena touched the fourth corner.
Randy Orton told Kane that when The Authority is done using you they're going to throw him out like garbage. Orton told Kane that he knew who he was even if you've forgot.
Rollins won of course. The match was well worked not outstanding, with the controversy that Rollins used the RKO and crawled through the door to win. The idea is that was the RKO banned, or only banned for Orton.
The big deal was Lana clearly going face as Rusev kicked her out when the fans was chanting like crazy for her.
New Day was doing a promo when the car showed up and Amborse and Harper showed back and are brawling backsage. Ambrose was driving as they came back. Harper is back in the arena and Ambrose jumped on him.