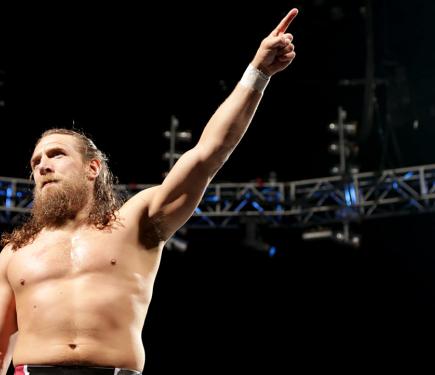 Daniel Bryan Off Extreme Rules Card—Everywhere But WONF4W Has Scoop
Once again, F4Wonline.com has been out scooped by members of its own BOARD~! when it comes to breaking news coverage of major events.
Earlier today, one of their members posted a pair of tweets from WWE's official Twitter first announcing the Bryan was off tonight's Extreme Rules pay per view event, and then that as a replacement, Wade Barrett would be wrestling Neville on the kickoff show.
Both PWTorch.com and PWInsider.com also have stories up on WWE's late decision to pull Bryan from the card.
This is the latest in a long trend of blown coverage for WON4FW, dating back well over a year, leaving many to question just how committed the site is to delivering the best possible wrestling news coverage to their readers.
At press time, even this site has broken the news before WONF4W.
UPDATE: 15 minutes after we posted this story, WONF4W ran with their story.
The Sandwich did a Coverage Comparison on this story, which we think any reasonable person would agree is a story about Daniel Bryan, and his status for the show… but it would appear not everyone would agree.
Here's how some of the various sites headlined the news:
PWTorch: Big change to Extreme Rules line-up – Daniel Bryan is off, Bryan's opponent shifted to pre-show match
The BOARD: Daniel Bryan officially off the PPV
PW Insider: WWE'S FINAL DECISION ON DANIEL BRYAN WRESTLING TONIGHT
WWE.com: Daniel Bryan unable to compete tonight at Extreme Rules
wrestle zone: Breaking News: WWE Officially Pulls Daniel Bryan From Extreme Rules, Bad News Barrett's New Opponent Announced
WrestlingInc: Daniel Bryan Status For Extreme Rules Confirmed
WONF4W: WWE officially announces new match with Barrett tonight