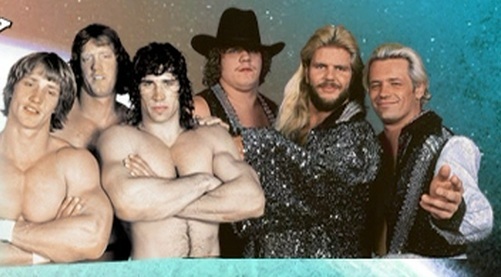 Podcast: Play in new window | Download
Subscribe: Apple Podcasts | RSS
Mid-Week Talking Sheet returns this week with the perfect companion piece to last week's mid-week show featuring Kris Zellner.
But first, Les and Hugh run down the news of the week so far, including a breakdown of Raw reactions from Dave Meltzer, Bryan Alvarez and Wade Keller in a rare mid-week JOUST segment. Les reports on more format changes to Wrestling Observer Live, as Alvarez claims a regular guest spot from Meltzer on the Thursday show… will it stick? The plot thickens with more talk and speculation regarding Alberto Del Rio's contract and whether or not he will appear in Mexico to drop his AAA Mega World Title. Voices of Wrestling is having a standout week with outstanding new content already for the week from a number of contributors. Bryan Alvarez dukes it out with subscribers over TIME STAMPS and more!
We briefly preview the upcoming WON Hall of Fame issue, and then Hugh Little offers his views on the Heroes of World Class Wrestling documentary based on Kris Zellner's recommendation from last week, as well as discussion of Bryan Alvarez's review/recap of the DVD, Derek Burgan's review, and Bruce Mitchell on Fritz Von Erich.
Follow the hosts of the Talking Sheet podcast on twitter:
Les is @ProWrestling
Sealia is @SealiaBloom
Hugh is @HughLittleSheet
The Talking Sheet podcast goes in-depth for analysis on coverage of insider wrestling newsletters, sites, podcasts & more, covering pro wrestling!