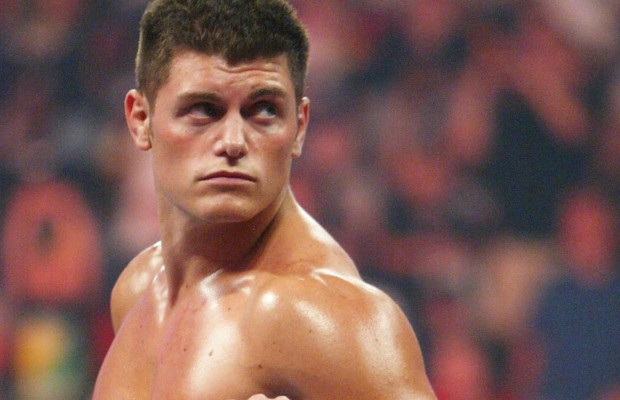 Podcast: Play in new window | Download
Subscribe: Apple Podcasts | RSS
Les and Hugh are back today to talk breaking news that Cody Rhodes has quit WWE, and asked for his release (though Meltzer says it could be work), we cover the injury scene in WWE, including conflicting reports over AJ Styles working weekend house shows in advance of this weekend's Extreme Rules event. We break down all the predictions for the show from Meltzer, PWTorch, Voices of Wrestling's Rob McCarron, Cageside Seats, 411 Wrestling and more. We also look at the lead story in the Wrestling Observer regarding WWE roster depth with so many wrestlers returning to the fold after being injured earlier this year.
Hugh offers his views on everything from the Best of the Super Juniors tournament in New Japan Pro Wrestling to the latest happenings in the indy scene.
Les has his first impressions after re-subscribing to PWInsiderElite.com and joining ProWrestling.net and MLW Radio VIP.
We look at the weekend events for the upcoming Waterloo, Iowa Hall of Fame ceremony where Dave Meltzer will receive the Jim Melby Award, Meltzer marks out about American Alpha, and Bryan Alvarez laments the lack of BOOBIES on Lucha Underground
Intro, Local Show, Raw Recap Expectations & More
– 00:01:00–00:15:00
RAW replays on SyFy 00:15:50–00:21:40
NEWS IN BRIEF:
CODY RHODES ASKS FOR RELEASE (00:21:41–00:28:24)
AJ STYLE WIERDNESS (00:28:25–00:33:37)
EMMA INJURY/SURGERY (00:33:38–00:29:33)
ENZO CORRECTIONS (00:29:34–00:44:56)
EXTREME RULES PREVIEWS & PREDICTIONS (00:44:56–01:08:21)
DAVE VS BRYAN VAUDEVILLAINS JOUST (01:08:21–01:18:02)
ASYLUM MATCH NO FAITH (01:18:02–1:37:00)
DEPTH REVERSAL (1:37:01–01:55:42)
BIG JUNE (01:55:43–02:00:30)
HUGH'S VIEWS (02:00:31–02:39:02)
(Best of the Super Juniors & More!)
LES' FIRST IMPRESSIONS (02:39:03–03:16:28)
Deep Insider II
PROWRESTLING.NET
MLW RADIO VIP
NEW IPAD, RE-SUBSCRIBE TO RSS
END NOTES (03:16:28–04:02:30)
WATERLOO HALL OF FAME
DAVE MARK OUT MOMENT / "Fuck the New Day"
Vagina Dialogs III / WHERE THEM TITS AT?
Follow Les @Prowrestling
Follow Sealia @SealiaBloom
Follow Hugh @HughLittleSheet