2016 Sheety Nominees Revealed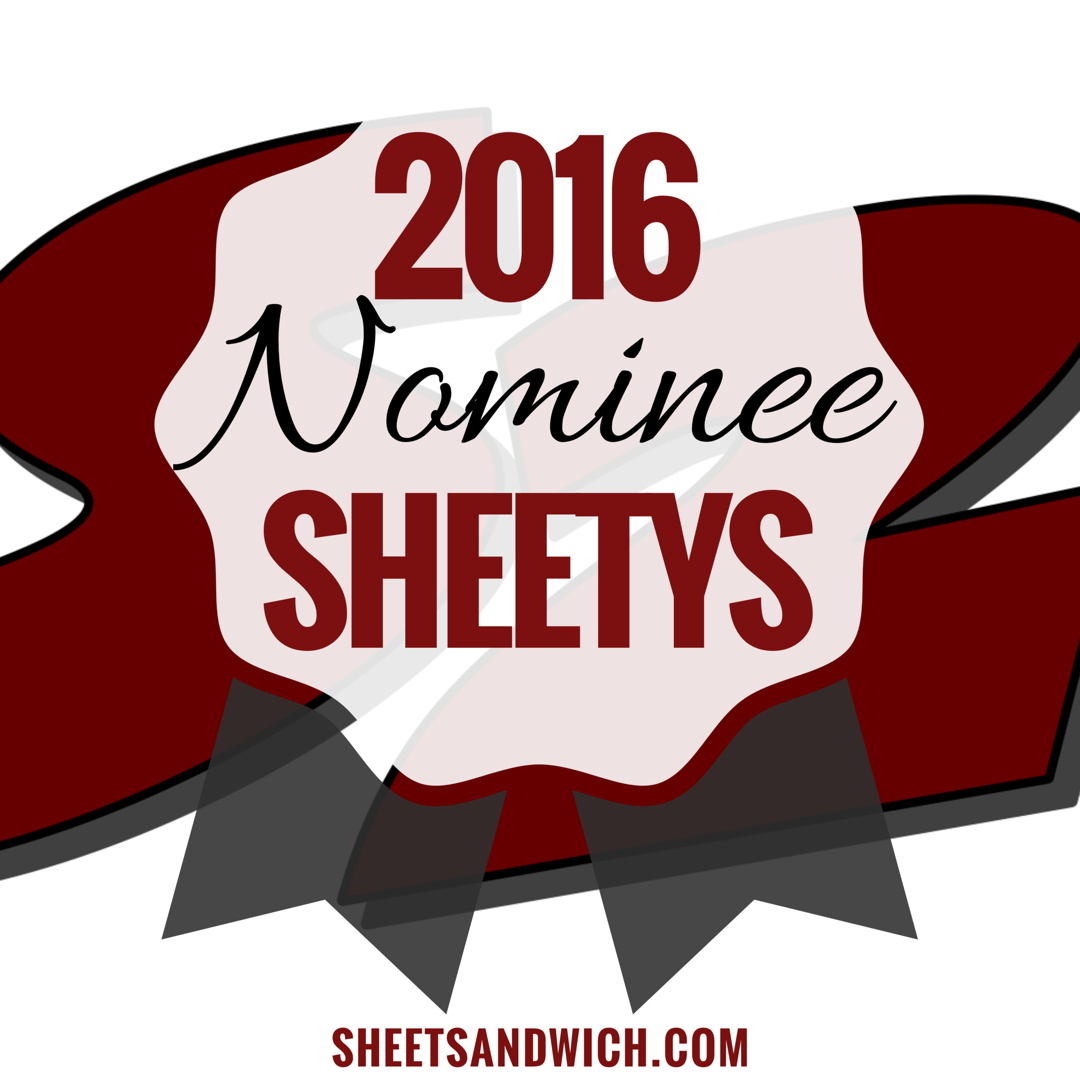 Yesterday on our weekend Talking Sheet Prime episode, Sealia Bloom, Hugh Little and I announced the nominees for this year's Sheety Awards. Polls will open late Sunday evening or early Monday morning (depending on your time zone). More details are forthcoming regarding how long the polls are open, and when we will have our second annual Gala Event, the Sheetys Awards podcast episode.
Check back later for the official polls or follow on twitter @prowrestling to be notified as soon as the polls open.
SITE AWARDS
Best Show Reviews
Voices of Wrestling
Wrestling Observer
PW Torch
411 Mania
Wrestling With Words
Best Show Previews
Voice of Wrestling
PW Torch
Wrestling Observer
411 Wrestling
Cageside Seats
Best Breaking News
Wrestling Observer
Pro Wrestling Sheet
Twitter
PWInsider
PW Torch
Best News Aggregator
WrestlingINC
SEScoops
Fightful
Cageside Seats
PWPNation / Powerhouse Nation
Best Analysis/Opinion/Commentary
Wrestling Observer
PW Torch
Wrestling With Words
Voices of Wrestling
Pro Wrestling Dot Net
INDIVIDUAL WRITER AWARDS
Best News Reporter
Dave Meltzer
Ryan Satin
David Bixenspan
Casey Michael
Mike Johnson
Best Columnist
Bruce Mitchell
Sean Radican
Barry Hess
Brandon Howard
JR Goldberg
Best Reviewer
Sean Radican
Dave Meltzer
Wade Keller
Joe Lanza
Larry Csonka
PODCAST AWARDS
Best Host
Sean Ross Sapp
John Pollock
Rob McCarron
Wade Keller
Kris Zellner
Best Co-Host
Joe Lanza
Wai Ting
David Bixenspan
Todd Martin
Mike Sempervive
Best Voice
John Pollock
Britt Whitmire
Johnny Sorrow
Karl Stern
Jason Powell
Best Podcast Network
Voices of Wrestling
MLW
PWO-PTBN
PW Torch
Live Audio Wrestling
Best Guest Appearance
Jeff Hawkins, Between the Sheets
Jim Ross
Dave Meltzer
Dylan Hales
Steve Austin
Best Retro Podcast
The Lapsed Fan
Bryan and Vinny Retro Tuesdays
Dragonking Classic Wrestling Audio
Review-A-Wai
Between The Sheets
SPECIALTY COVERAGE AWARDS
Best Indy Coverage
Voices of Wrestling
PW Torch
PWPonderings
Wrestling with Words
Indy Corner
Best Japan Coverage
Voices of Wrestling
Wrestling Observer
Eastern Lariat Podcast
Puroresu Spirit
Wrestling with Words
Best Lucha Coverage
Cubsfan/Luchablog
Figure 4 Weekly / Dr. Lucha
Wrestling Observer
Lucha Talk
LuchaWorld
Best Women's Wrestling Coverage
Squared Circle Sirens
Diva Dirt
Wrestling with Words
PWPonderings
MISC AWARDS
Biggest Meltdown
Brian Last on Lance Storm
Dave Meltzer Tweeting
Alverez about WWE
Ringside News twitter threatening to murder Les Moore
Best Twitter Feed
@Rovert
@ALLAN_CHEAPSHOT
@mrlariato
@TheFrayMovement
@davemeltzerWON
Best Rant
Lanza going off on Twitter
Cornette on Russo
Dylan Hales on the TNA mess
Most Thoroughly Beaten Dead Horse
Three Hour Raw is Too Long
Roman Reigns Should Be Heel
Stephanie McMahon Emasculating Wrestlers
"Bad" Fan/Crowd Chants
50/50 Booking in WWE
MAJOR COVERAGE AWARDS
Writer of the Year
Dave Meltzer
Barry Hess
David Bixenspan
Brandon Howard
JR Goldberg
Article of the Year
"Making Towns – Before My World Grows Dark" by Mike "Papa" Hales
"This is Not a Necro Butcher Article (Okay, It Is)" by Jr Goldberg
"Thank You Bryan Danielson" by Larry Csonka
"The Great Wight Hope" by David Bixenspan
"Ricochet vs Will Ospreay: Subjective Art vs Objective Art" by Barry Hess
Story of the Year
Daniel Bryan Retirement
New Japan Exodus
TNA On Life Support
Women's Revolution
Hogan vs. Gawker lawsuit
Free Site of the Year, Original Content, News or Commentary
Pro Wrestling Sheet
411 Mania
Voices of Wrestling
Wrestling With Words
Pay Site of the Year
F4Wonline
PW Torch VIP
PWInsider Elite
Pro Wrestling.Net
Podcast of the Year, News & Commentary
Voices of Wrestling Flagship
Between the Sheets
The Fix w/ Todd Martin
Shake Them Ropes
Personality Podcast of the Year
Something to Wrestle With Bruce Prichard
Ric Flair
Ross Report
Steve Austin Show