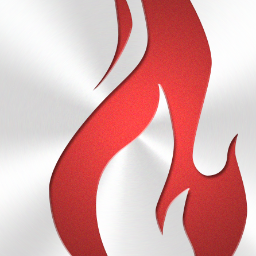 ** Interesting conversation on the Fix with Todd Martin on Wednesday night as Martin and co-host Wade Keller discuss how plans for next year's WrestleMania could come better into focus following Sunday night's SummerSlam event in Brooklyn
** Martin put forth the idea that Roman Reigns vs the Rock would be the best bet for a match at WrestleMania in Dallas, and that Rock vs Triple H would be "a mistake"
** The two then went on to discuss the "top three" matches at WrestleMania next year as they foresee them:
Rock vs Roman Reigns
Seth Rollins vs Triple H
The Undertaker vs John Cena
** No mention of Brock Lesnar in any of their discussion of WrestleMania.
** Keller characterized this as just a silly oversight during the course of riffing with Martin on possible matches for the show, but it does raise an interesting topic to consider if those are three potential match ups. Keller will likely be discussing his thoughts on plans for Lesnar in an upcoming Keller Hotline.
** The current edition of the Torch Newsletter has been released as topics include Raw ratings heading into SummerSlam, Keller's SummerSlam Preview, Bruce Mitchell on Men vs Women, final G1 Climax coverage and more. We'll have a full breakdown of these topics from the newsletter this weekend on Talking Sheet.
** DDP was Wade Keller's guest on the PW Torch LiveCast Thursday night
** James Caldwell had a piece on the site looking at the WWE stock price getting hammered on Thursday, tumbling nearly a dollar per share, and over 4% from Wednesday's close. Caldwell attributes the decline as part of an overall market dip the last few days due to "global economic concerns" which include even more turmoil in Greece along with increased speculation that the Fed will raise interest rates in the US.
** Caldwell also has coverage of a recent Chris Jericho interview with SI.com, where he talks about the possibility of returning to he ring on television rather than just the house show appearances he's recently been doing with WWE.
"I've been off TV for a year, but I've worked 50 shows in the interim just doing live events, which, to me, is a lot more fun. I'm also working with all of the younger guys – I worked with Kevin Owens two weeks ago when Cena broke his nose – and that's fun, too. Anyway I can be involved, I enjoy it. When it comes time for me to be full-time, we'll figure out what I'm going to do and I'll come back."
Interview is here
** Greg Parks has his Smackdown review available here
** Caldwell's Wednesday night Ratings report is here
** Caldwell also has a report on Shelton Benjamin replacing Brodus Clay on Canadian Wrestling Elite's "Planet Funk Tour" later on this month
** The Torch's Podcast Log is available here letting you know what you've been missing on the podcasts noted by wrestlers over the past several weeks, as well as how you can listen