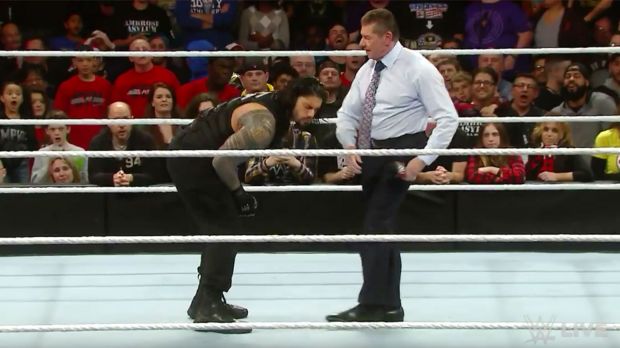 Podcast: Play in new window | Download
Subscribe: Apple Podcasts | RSS
It's the Triumphant Return of the Mid-Week edition of Talking Sheet—the most talked about podcast in wrestling among certain circles.
Hugh and Sealia join Les to talk all the hot takes coming out of the most buzz worthy WWE shows since SummerSlam—including a very noteworthy TLC and the highest rated WWE Raw of the fall. We break down all the top reactions on the show, including how the main personalities over at the Wrestling Observer and PW Torch reacted to the shows. We look at how Dave Meltzer is rooting against talent being brought up to the main roster from NXT, and how Meltzer and Bruce Mitchell dismissed criticism of Triple H overselling for Roman Regins at TLC, a look at the coverage of Vince McMahon's return and much, much more!
Housekeeping notes–we'll have our LIVE Christmas show this Saturday afternoon, followed by our first annual, gala event the Sheety Awards Show on Christmas weekend. Do not miss out, and follow us on Twitter to find out how you can take part!
Follow the hosts of the Talking Sheet podcast on twitter:
Les is @ProWrestling
Hugh is @HughLittleSheet
Sealia is @SealiaBloom
The Talking Sheet podcast goes in-depth for analysis on coverage of insider wrestling newsletters, sites, podcasts & more, covering pro wrestling!